It's your time to Transform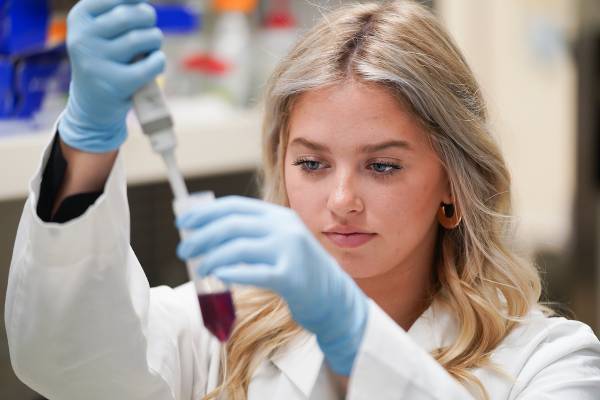 The mission of the Chemistry Department at Aquinas College is to provide students with knowledge of chemistry befitting their goals: for the general education students that they become literate in basic chemistry; and for the science major students that they possess the knowledge and skills necessary for them to succeed in their post-baccalaureate careers.
The American Chemical Society guidelines for professional training are the basis for the chemistry curriculum. Courses in general, inorganic, organic, analytical and physical chemistry form the framework of the program. In addition, courses in biochemistry, environmental chemistry, and advanced topics are offered regularly.
Students are expected to attend lectures, participate in laboratory work and become involved in research.
Explore CHEMISTRY at AQ
Career Preparation based on leadership
Students will demonstrate knowledge of chemistry and its major sub-disciplines.
Students will propose and carry out a chemical research project.
Students will communicate chemical concepts appropriately to a variety of audiences.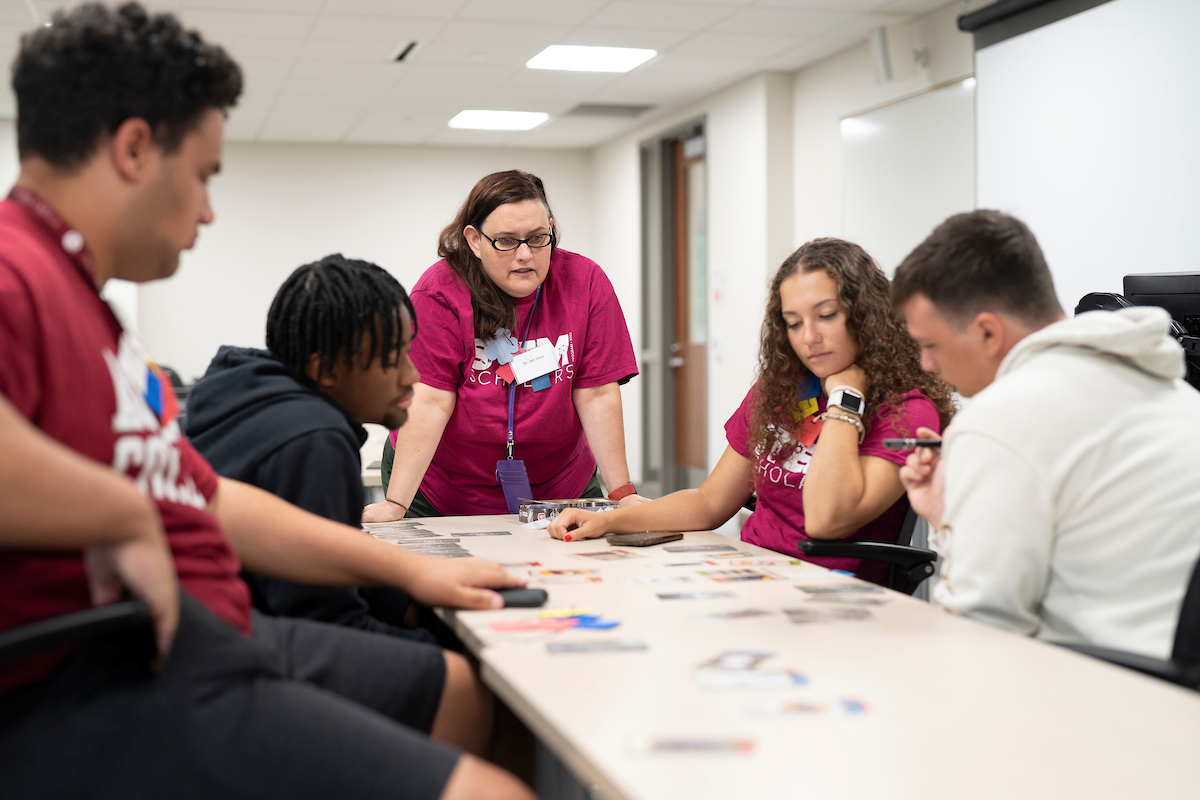 Get settled into Aquinas College before traditional orientation and join a cohort of STEM students, faculty, and professionals.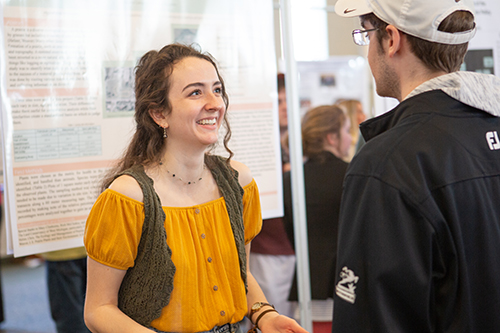 Check out the chemistry socierty striving to let students have more opportunities.
IMAGINE THE POSSIBILITIES
Quick Facts: Chemists and Materials Scientists
2021 Median Pay
$79,760 per year
$38.34 per hour
Typical Entry-Level Education
Bachelor's degree
Work Experience in a Related Occupation
None
On-the-job Training
None
Number of Jobs, 2021
90,600
Job Outlook, 2021-31
6% (As fast as average)
Employment Change, 2021-31
5,700
Source: Bureau of Labor Statistics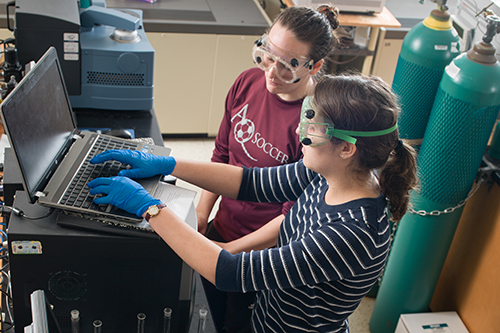 AQ grads are thankful for the small class sizes that allow them to form personal relationships with professors.
| | |
| --- | --- |
| 1 | A chemistry major provides exceptional preparation for medical school and health-related careers. |
| 2 | Internships and summer research programs for chemistry students are typically competitively paid positions, often including travel and housing allowances. |
| 3 | Chemistry majors enjoy nearly 100% employment after graduation. Approximately two-thirds of Aquinas chemistry graduates attend graduate school after leaving Aquinas. The remainder typically find jobs in the chemical industry or related fields within one year of graduation. |
| 4 | The Chemistry capstone course is a two-semester sequence in which students design and implement an independent research project of their choice under the supervision of a professor. Scientific writing, experimental design, and data analysis are emphasized. |