Sustainable Business at Aquinas College
Malory Maletic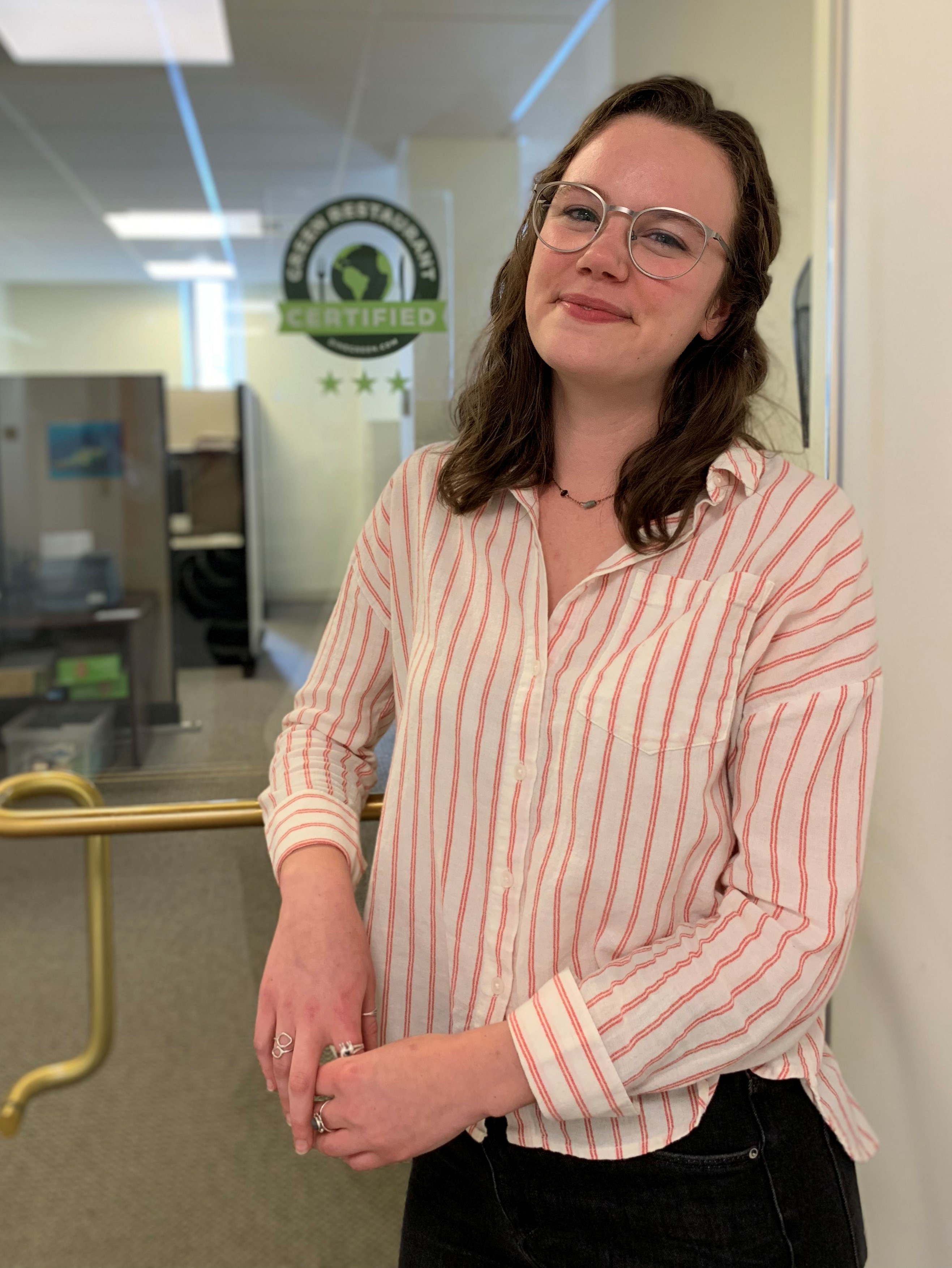 Malory Maletic graduated from Aquinas College in 2018 with a major in Sustainable Business and minors in Accounting and Spanish. She currently lives in Boston working as a restaurant sustainability consultant with the Green Restaurant Association. The Green Restaurant Association is a "non-profit third-party certification body for environmental performance in the restaurant industry."
This past August, Malory's hard work promoting recycling education with WMEAC, Aquinas, and the Green Restaurant Association was recognized having been selected as the National Recycling Coalition's Emerging Leader of 2019!
"My advice to current students is to ask your professors for networking advice! The Advantage Center is great in this respect, but sometimes it helps to have the niche insight of your programs' professors who might know of industry-specific resources or contacts," Malory said.
Malory attributes many of her acquired skills and knowledge to the internships she completed while at Aquinas. Of the several internship positions Malory held, she claims the most influential was her position as a work study student in Aquinas' Center for Sustainability.
In this role, she spent three years working for the Director of Sustainability, Jessica Eimer Bowen. Her responsibilities included calculating the annual carbon footprint of Aquinas, leading on-campus sustainability events and competitions, creating a payback calendar for the college's Green Revolving Fund, and developing educational programs for staff, faculty and students. She also spent time sorting "bags upon bags of Terracylce!"
Malory also interned at two other organizations where she gained both industry expertise and the privilege of entering the "real world" with an impressive amount of applicable experience for her resume. The summer before her senior year, Malory was the recycling intern at WMEAC working to integrate its educational programs with the Kent County Department of Public Works' new Reimagine Trash campaign. For her last semester at Aquinas, Malory interned with Brewery Vivant to help develop a formal diversity, equity, and inclusion program that could be used not only at Brewery Vavant's East Hills location, but as a model for other B-Corp breweries as well.
Outside of work, Malory takes time to enjoy the outdoors by hiking, camping, or kayaking. She loves to explore Boston and find new favorite parks and restaurants. When she moved to Boston after graduation, Malory made it a point to find social groups to join. Now she meets regularly with a board game group, which has introduced Malory to the majority of her Boston friends.
Malory also mentioned if you or someone you know is in need of volunteer hours, contact Jessica Eimer Bowen at eimerjes@aquinas.edu to help sort Terracylce.
John DeAngelis
Congratulations to SB alum John DeAngelis named as one of GreenBiz's 2016 "30 under 30". Starting as a procurement intern with Steelcase, John continues to work with this office and institutional furniture leader. He is now making a difference as its Energy Program Manager, with high-impact results.
Read the GreenBiz story here: GreenBiz 2016 30 under 30