Share your research, scholarship, or creative activity. Submit your research.
---
May 2023-April 2024
Connectivity & Well-Being: An Ethnographic Exploration of Grand Rapids
Arabella Cummings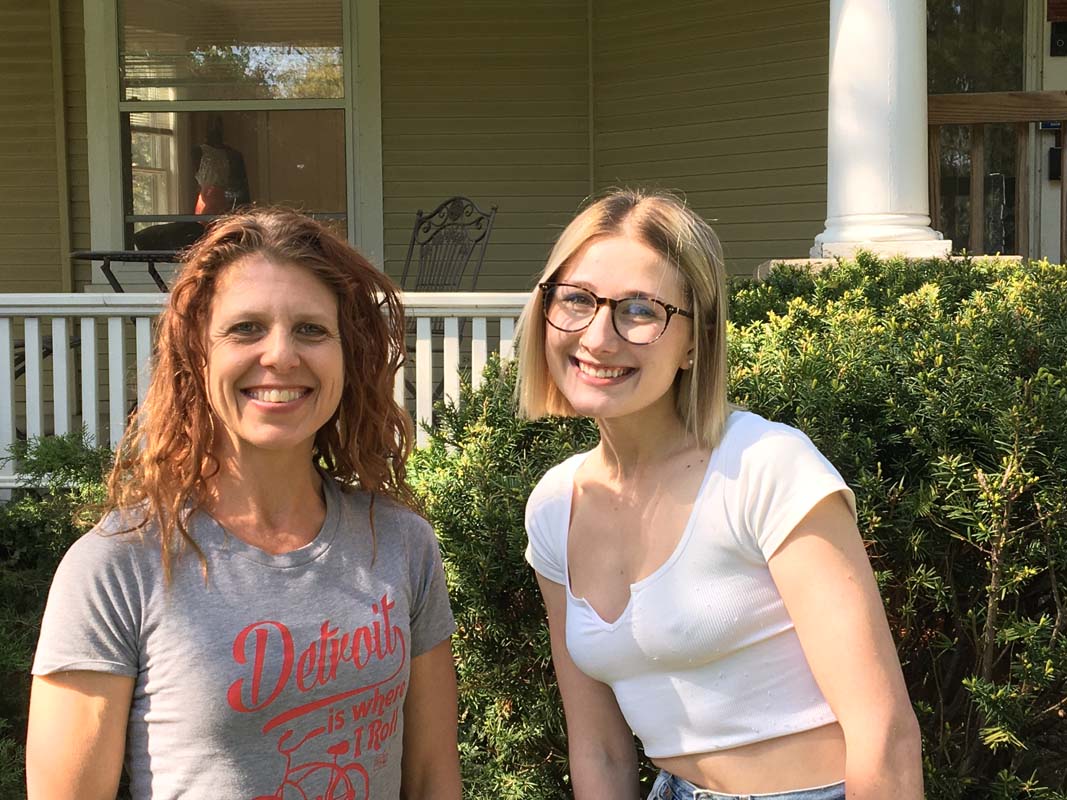 The purpose of this research is to understand the state of well-being among a more diverse range of individuals living in the city of Grand Rapids. This research explores how structural forces, in particular, public spaces and transportation (access and barriers) contribute to overall well-being and connectivity. This study also seeks to understand the implications of the pandemic on mental health and overall well-being. A final objective is continuing to explore the complex factors that contribute to poor mental health in Grand Rapids, in particular two key interrelated factors: sense of belonging and authenticity, and social pressures and norms. This research will be conducted primarily through ethnographic methods, uniquely on bicycles. We will traverse the city on bicycle to explore the infrastructure and connectivity of the city and, through qualitative research methods, seek to answer our core research questions about lived experiences in Grand Rapids, about the city and neighborhoods of Grand Rapids, and about overall well-being.
Faculty Advisor: Dr. Jen Lendrum, Sociology
Funded by: Aquinas College Summer Scholars Program
---

Neo-Nationalism, Religion, and Authoritarianism: The Case of Putin's Russia
Grahm Staib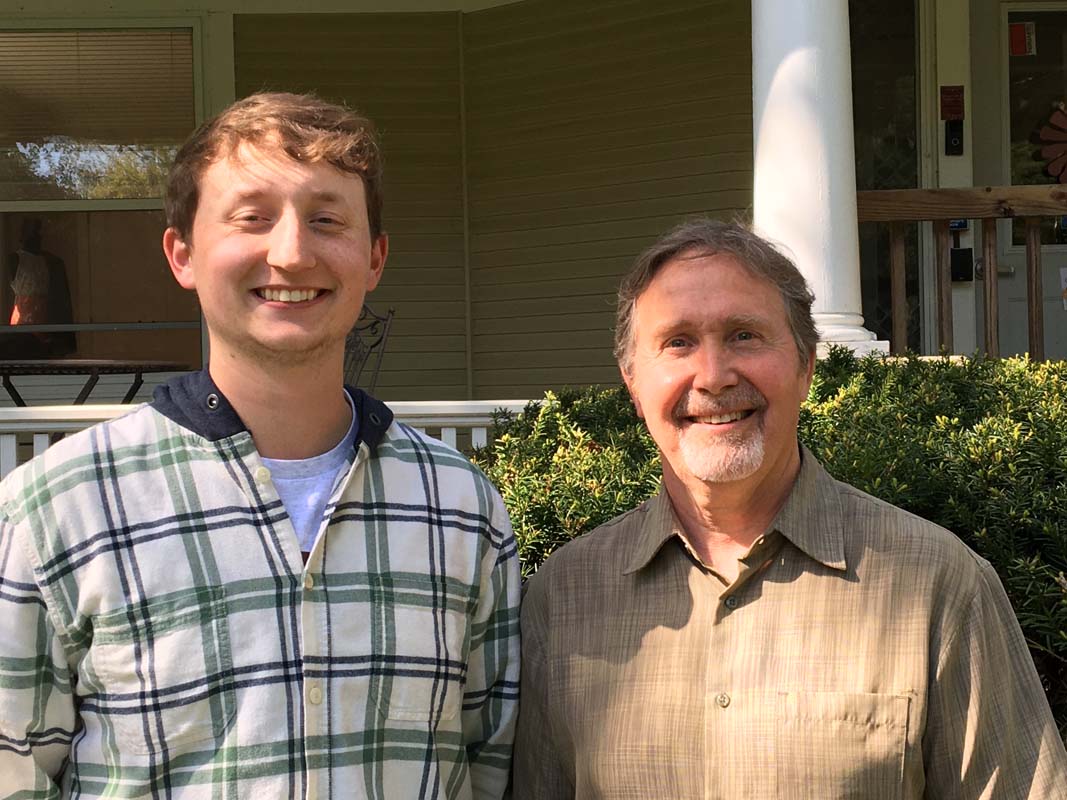 Russia invaded Ukraine on February 24, 2022. The language and justifications used by Russian President Putin in his speeches and writings are grounded in the long-held "Russian World" doctrine that holds that Ukraine belongs to the greater Russian sphere. This is justified by the argument that Kyiv - being the site of the Baptism of the Rus' - is foundational to the beginning of Russian Orthodoxy. Thus the war has been justified along ethno-religious lines, suggesting that Putin's geopolitical goals are in concert with that of Russia's official church, which seems to be backing the actions of the Putin regime in Ukraine. This research will investigate the historical relationship between the Putin regime and the Russian Orthodox Church as it relates to the war in Ukraine.
Faculty Advisor: Dr. Roger Durham, Political Science
Funded by: Aquinas College Summer Scholars Program
---

Overcoming Adversity Study
Diana Rockstad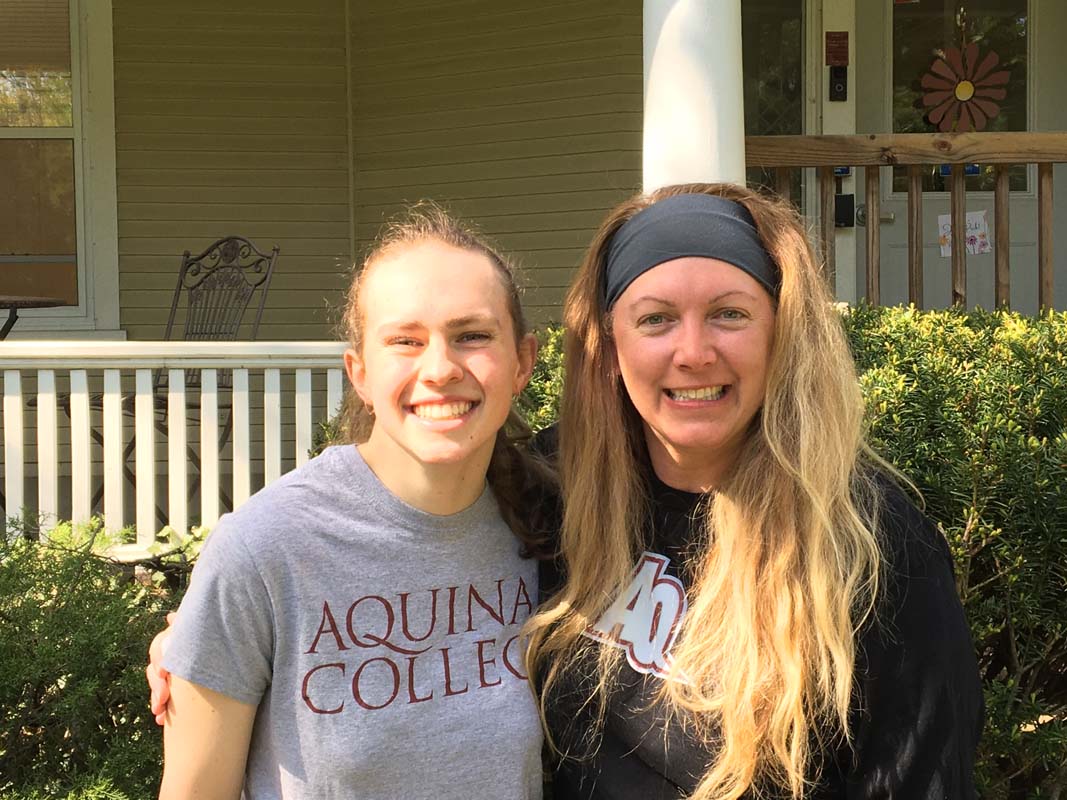 Current research suggests that exposure to family violence is something that many individuals face. A consistent body of findings also highlight the powerful link between early abuse and psychological, social, emotional, and cognitive development. Our project, the Overcoming Adversity Study, will use a qualitative approach to investigate individuals' early adverse childhood experiences. We will be conducting 2-3 semi-structured interviews to explore participants' childhood trauma, early parental care-giving, relationships with family, current intimate relationship behaviors and emotional and social adjustment. We intend to analyze the themes that arise from the interview data to better understand how early adverse experiences are perceived and responded to by parents. Additionally, sibling abuse has been identified as the most common form of family violence and is often accepted as normal sibling behaviors. For this reason, we will also be exploring participants' experiences with sibling behaviors, particularly physical and verbal aggression. This study aims to fill a significant gap in the area of family violence to increase awareness, promote prevention of childhood adversity, and facilitate supportive programs for at-risk families and victims of family violence.
Faculty Advisor: Dr. Julie Schatz-Stevens
Funded by: Aquinas College Summer Scholars Program
---
Efficient Movement with the Mancala Mechanism
Edin Mehanovic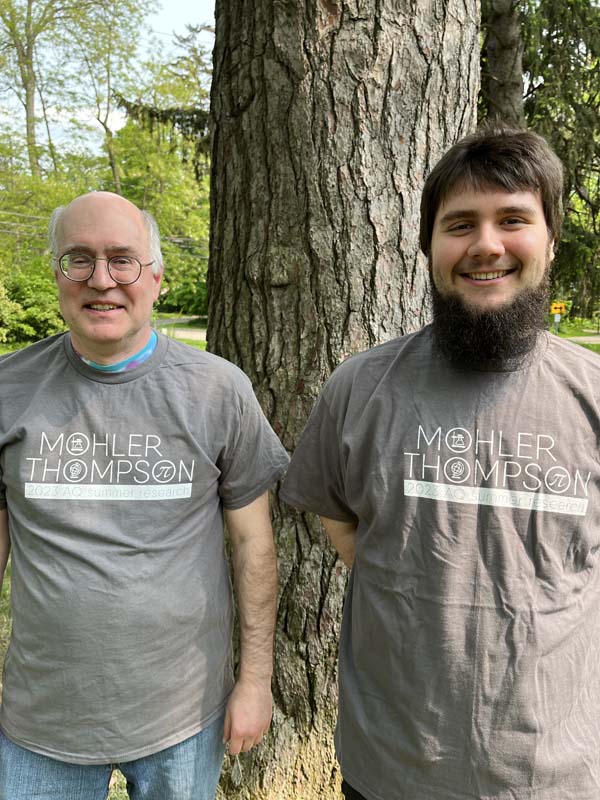 We will explore various problems involving the Mancala mechanism. These will include finding bounds for efficient movement of stones and variations on the puzzle Tchoukaillon.
Faculty Advisor: Dr. Joseph Spencer, Mathematics
Funded by: Mohler-Thompson Summer Research Grant
---

Properties of elliptic Wallace-Simson lines and applications in three dimensions.
Rebecca Beltran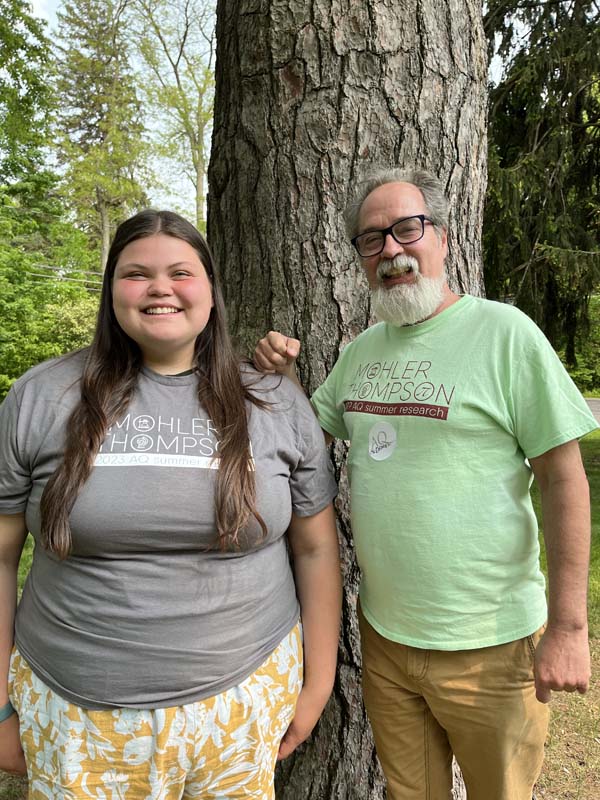 All the elliptic geometry developments done through Mohler-Thompson since 2018 have applications in three dimensions. We plan to model with VR in Blender to create animations to illustrate our ideas. We also plan to develop double and triple integral formulas based on our geometry.
Faculty Advisor: Dr. Michael McDaniel, Mathematics
Funded by: Mohler-Thompson Summer Research Grant
---
In the Missiles' Shadow: The Cuban Experience in the Crisis of 1962
Mary Green
"In the twentieth century, the world underwent numerous changes, with one of the most notable being the invention and development of nuclear weapons. Within this new nuclear age, global superpowers such as the US and the USSR began an arms race which threatened the frail geopolitical stability of the second half of the century. This Cold War period reached its hottest point in October of 1962 when the USSR stationed nuclear missiles on the Caribbean island nation of Cuba, a mere 90 miles from US soil. Our summer research project seeks to understand the events and legacy of the Cuban Missile Crisis from the perspective of the Cuban government and people, therefore supplementing an often under-appreciated and less understood viewpoint of this event. Furthermore, the research will illuminate both the symbol that Cuba was for Latin America in the second half of the twentieth century, as well as the current status quo of nuclear politics and policy.
Faculty Advisor: Dr. Jason Duncan, History
Funded by: Aquinas College Summer Scholars Program
---

Molecular interaction in Cnidarian Dinoflagellate Symbiosis
Ernesto Lopez
Alyssa Detweiler
We will use Aiptasia, a species of sea anemone that serves as a model for studying the invertebrate animals that are reef building corals. Aiptasia forms a symbiotic relationship with photosynthetic dinoflagellate algae (Symbiodinium) that is crucial for the survival of the anemone or coral as the disruption of this symbiosis leads to bleaching and potentially the host's death. However, little is known about how these organisms interact with each other at a cellular and molecular level. Our goal is to help characterize some of the molecules that mediate this symbiosis. We are particularly interested in the function of scavenger receptor B class member 1 (SRB1). Notably, SRB1 is known to mediate host-parasite interactions during malaria infection and this protein is dramatically upregulated following the establishment of cnidarian-dinoflagellate symbiosis.
Faculty Advisor: Dr. L. Rob Peters, Biology
Funded by: Mohler-Thompson Summer Research Grant
---

Analysis of Keratinocyte and Macrophage Cell Death in Response to Diverse Group B Streptococcus Isolates
Jessica Kean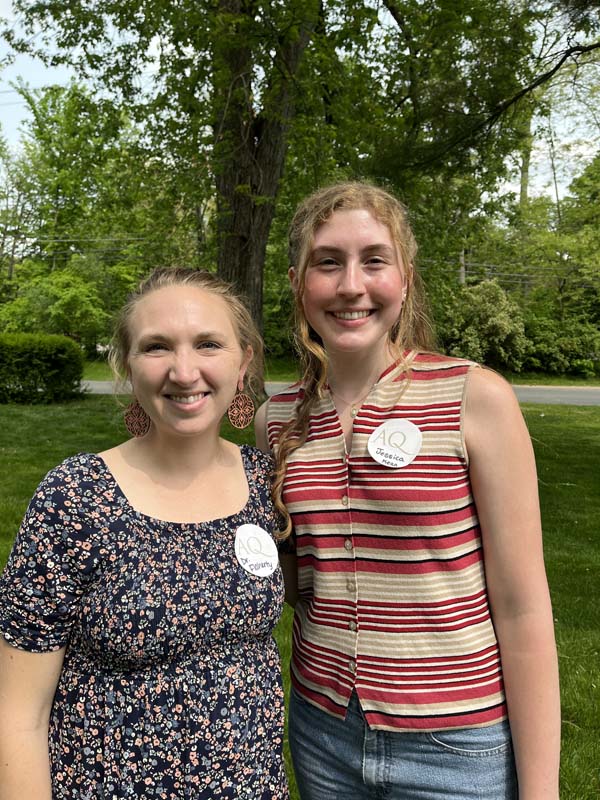 "Group B Streptococcus is an opportunistic bacterial pathogen that is most well-known for its ability to cause serious pregnancy complications and life-threatening infections in neonates. However, this pathogen is gaining increasing recognition as a major causative agent for skin and soft tissue infections, especially among individuals with underlying illnesses. While substantial steps have been taken to understand the mechanisms of infection GBS employs during pregnancy and neonatal complications, much less is known about its ability to cause infections in the skin and soft tissues. To address this knowledge gap, we plan to explore GBS-mediated cell death in two important cell types that are both present in human skin, keratinocytes and macrophages. We plan to use these cells to first quantify the extent to which GBS induces cell death over time, and then to identify the mechanism by which GBS-induced cell death occurs. Additionally, we will compare human cell responses to four different strains of GBS, as GBS strains with different sequence and capsule types vary in virulence. We are hopeful that this work will provide insights into how GBS leads to severe infections in the skin and why some strains tend to be more dangerous than others."
Faculty Advisor: Dr. Rebecca Flaherty, Biology
Funded by: Mohler-Thompson Summer Research Grant
---

Nature, Philosophy, Greek and Latin Aristotle's Physics and St. Thomas Aquinas' De Principiis Naturae
Matthew Stace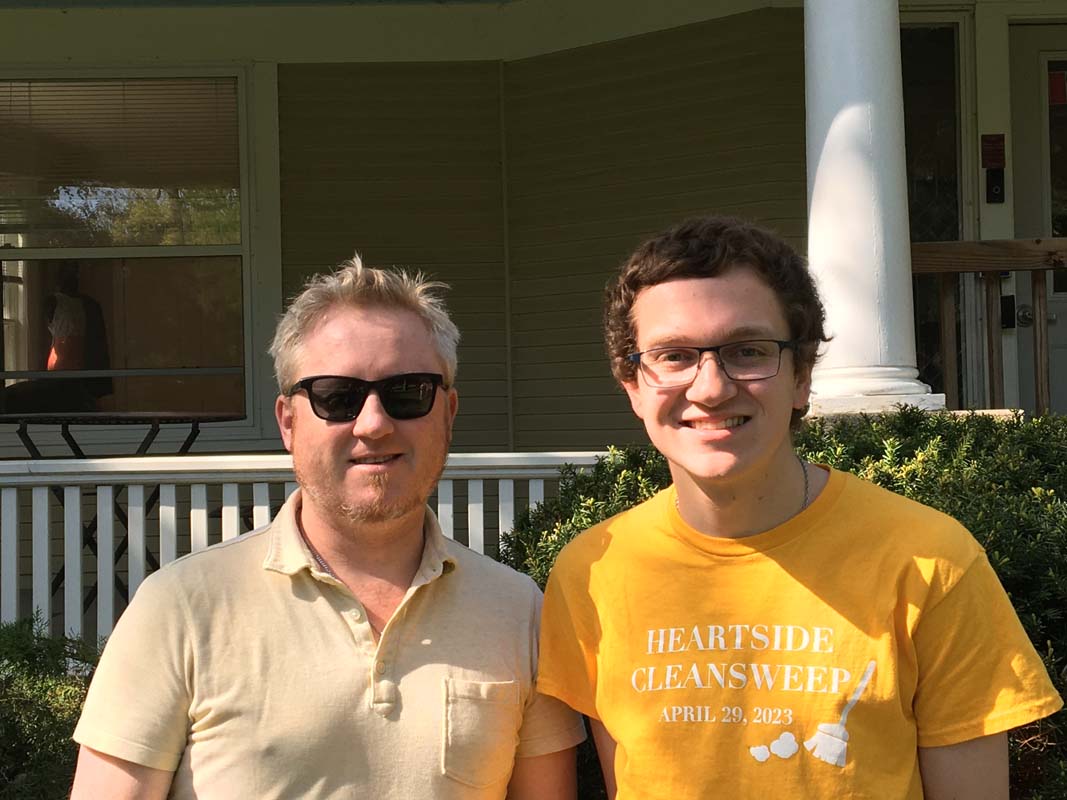 This project involves an intensive study of Ancient Greek forms, grammar, syntax, and vocabulary in order to acquire a basic understanding necessary for producing philosophical translations of the work of Aristotle. The student and faculty mentor will collaborate to produce a philosophical translation of important selections from Aristotle's Physics I-II, which are correlated with St. Thomas Aquinas' De principiis naturae in terms of content. The goal will be to produce a philosophical translation of the text of the Physics that is eloquently intelligible for contemporary English speakers and consonant with the translation of De principiis naturae that is in development.
Faculty Advisor: Dr. Daniel Wagner, Philosophy
Funded by: Aquinas College Summer Scholars Program
---
How much carbon is absorbed by soil and particular land uses
Noah Reilly
Lauren Whetstone
Along with Lauren Whetstone, I will be conducting research regarding the following inquiry: How much carbon is absorbed by soil and particular land uses? The research is being split up into two sections. First, we will go to various places to collect different soil samples. We will then take these soil samples and analyze them by finding their bulk density analyses using the ped/geometric approach and texture analysis using the buoyoucos method. This information will then be calculated using a cylinder and water displacement. After this, using 1- and 2-dimensional NMR, FTIR, and UV/vis (including complexation with metals) for our spectroscopic analysis and using a variety of solvents and extraction conditions we are going to try and find correlations between found characteristics and common classes of organic materials in soils, as well as correlations between the soil characteristics and carbon sequestration potential in the longer term. Ultimately, we'd like to find a simple spectroscopic methodology that can be adapted to a field-portable technique.
Faculty Advisor: Dr. Kevin Boyd, Chemistry
Funded by: Mohler-Thompson Summer Research Grant
---
Soil Carbon Sequestration in Different Land Management Practices
Lauren Whetstone
Noah Reilly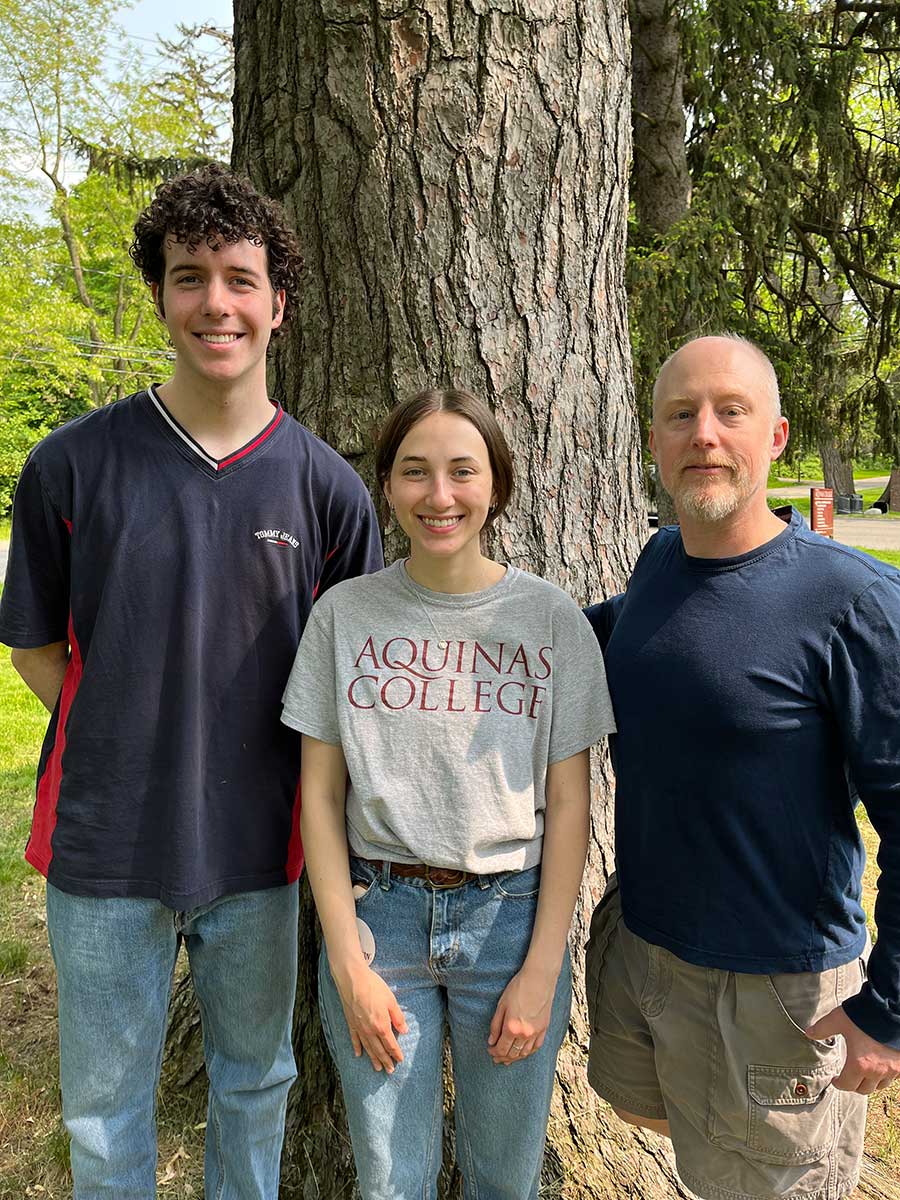 Over twelve weeks, alongside Noah Reilly and with the guidance of Dr. Rasmussen and Dr. Boyd, I will be conducting research aiming to explore amounts of soil carbon sequestration and variance in carbon levels relative to different land management practices; the research process will involve a robust sample size for soil and land use classes. Research is split into sections; the first section involving physical analysis using the Bouyoucos method. Sampling and analyzing procedure of soils will account for soil type/series, texture classes, land use, tillage practices, and crop rotations in agricultural soils. The second section involving chemical analysis involves developing in-field testing kits. 1D and 2D NMR, IR, and UV-Vis including complexation with metals for spectroscopic analysis, along with a variety of solvents and extraction conditions, will help identify correlations between results and classes of organic materials in soils and provide carbon sequestration potential. Overall, examining the spatial and temporal aspects of carbon capture within different soils will provide meaningful progress on better understanding soil carbon sequestration, and is intended to be a pilot study for future work to investigate the seasonality of carbon sequestration.
Faculty Advisor: Dr. Jim Rasmussen, Geography / Environmental Studies
Funded by: Mohler-Thompson Summer Research Grant