It's Your Time To study abroad!
Take your learning beyond the classroom and broaden your understanding of global perspectives by participating in a study abroad program. Explore the pages below to see how studying abroad supports your academic and career goals. Our office is happy to support you as you navigate this exciting opportunity.
1. Gain Perspective
About yourself

About your major/minor area of study

About your home culture

About the world and how things interact and are related
2. Increase Cultural Sensitivity
Through learning how to interact with you host culture

Encountering different cultural activities and events

Being open-minded and willing to engage to try and understand someone with a different culture
3. Language Skills
Being fully immersed in the language can accelerate learning/language acquisition

Grow in confidence and skills when writing or speaking

Plenty of opportunities to practice language skills

Host families are happy to help you learn the language and culture
4. Resume Builder
Indicates flexibility, ability to take initiative, curiosity and resourcefulness

Demonstrates willingness to engage cross-culturally, helpful when working on diverse teams
5. Experience New Things
Try new foods

Adapt to a different kind of lifestyle

Attempt a new hobby

Celebrate new holidays or ones you're familiar with but in a different way
6. Increased Career Opportunities
Internship opportunities abroad can lead to future work or a global network

Language proficiency may be appealing/necessary for certain jobs

Demonstrates willingness to engage cross-culturally, helpful when working on diverse teams
7. Expand Your Circle
Develop friendships with other students from around the US and world

Meet people in your future field of work, grow your network
8. Personal Development
Gain independence

Increased confidence as you overcome or adapt to cross-cultural challenges

Learn self-reliance (and how/when to ask for help)

Increased global awareness and cultural sensitivity
9. Hands-on Learning
See and experience firsthand the things you learn about in the classroom through field trips and excursions

Put skills (especially language skills) learned in the classroom to use through daily life or as part of an internship
10. See the World
Experience new terrains, natural wonders, museums and landmarks in your host country

Visit neighboring countries - as part of program excursions and/or individual trips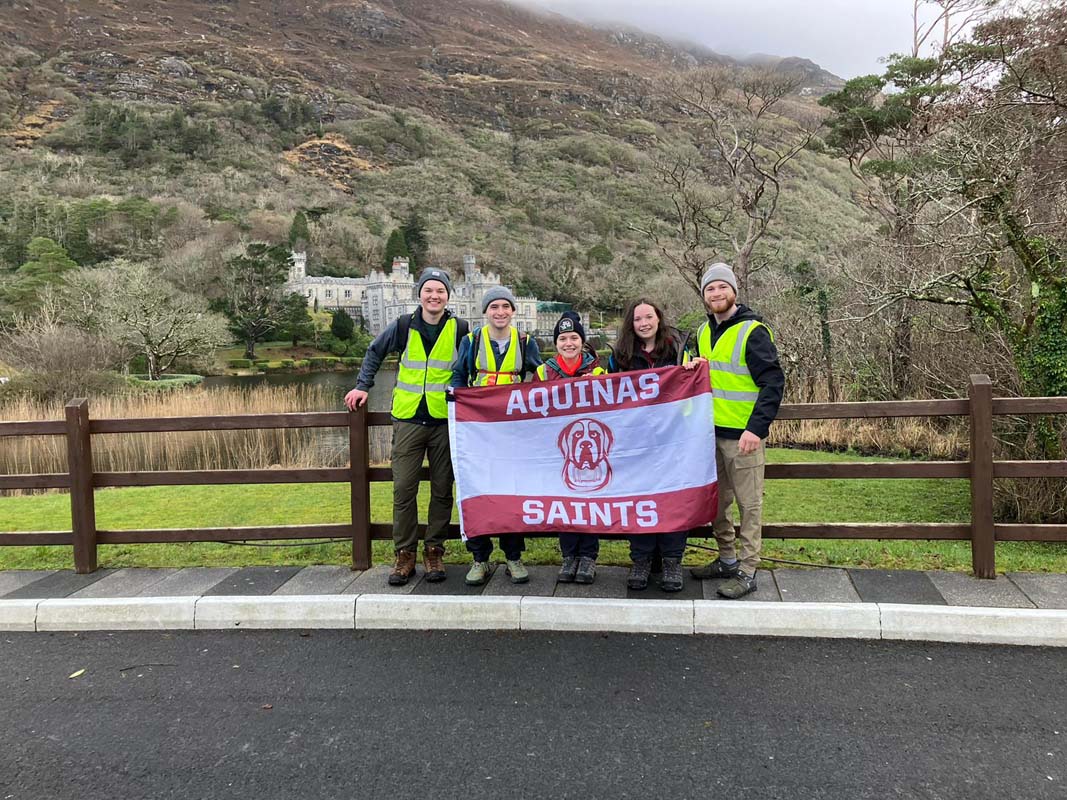 Getting Started
Our Overview of Studying Abroad
Explore what study abroad can offer you by considering your goals. Find out what the process to study abroad looks like. Get ready for a once in a lifetime experience.
GET STARTED NOW
---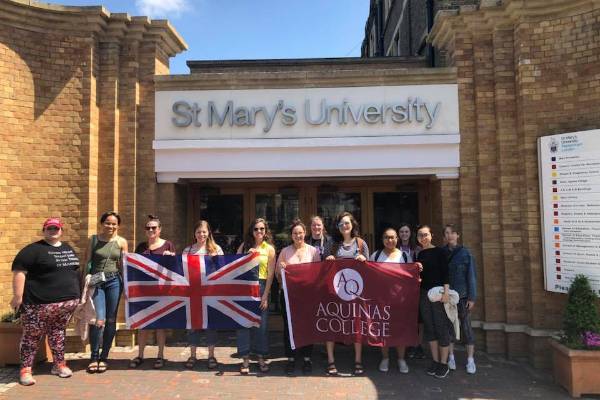 Immerse yourself in the culture and experiences of another country for a full semester while earning credits toward your major or minor.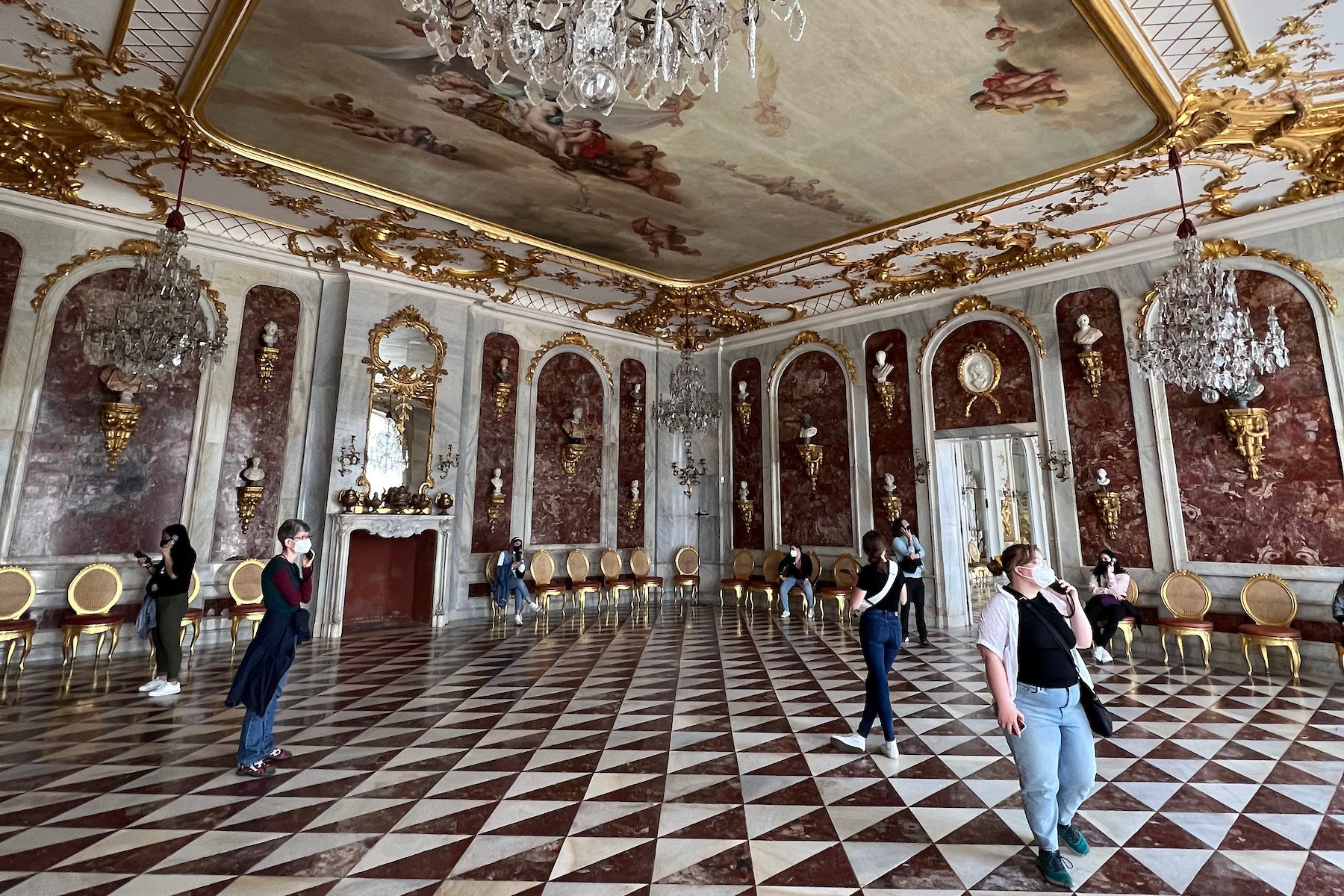 Spend part of your summer break in Germany or Poland earning credit and fulfilling requirements in German, Theology or Catholic Studies.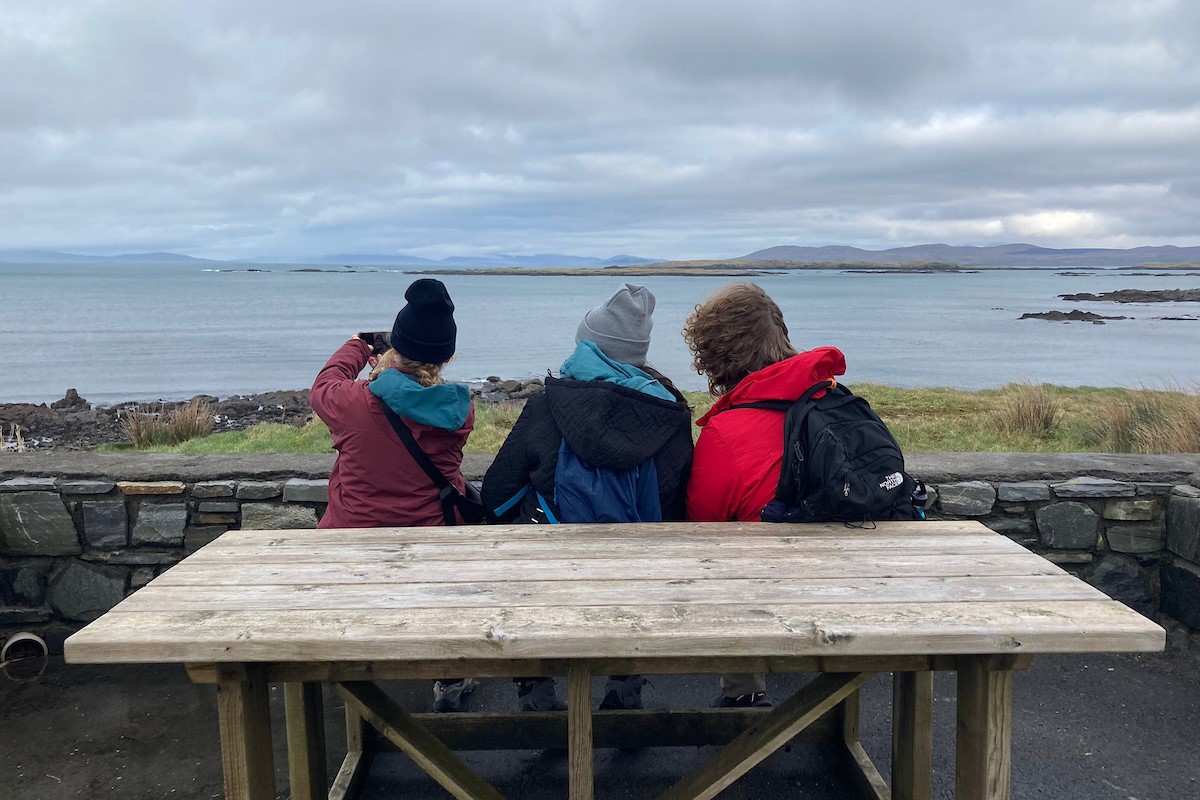 Short Term programs are the perfect way to try out traveling and get valuable, exciting experience abroad. Past trips have taken our students to Costa Rica, Iceland and more.
---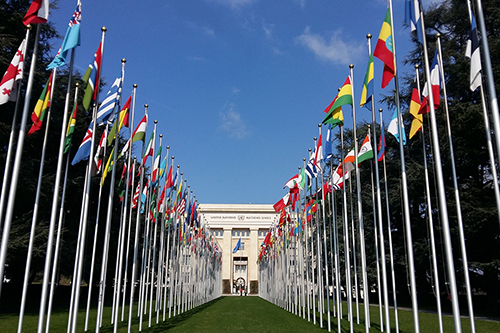 There are plenty of ways to make studying abroad affordable. Explore scholarship opportunities and other funding options that can support your travels.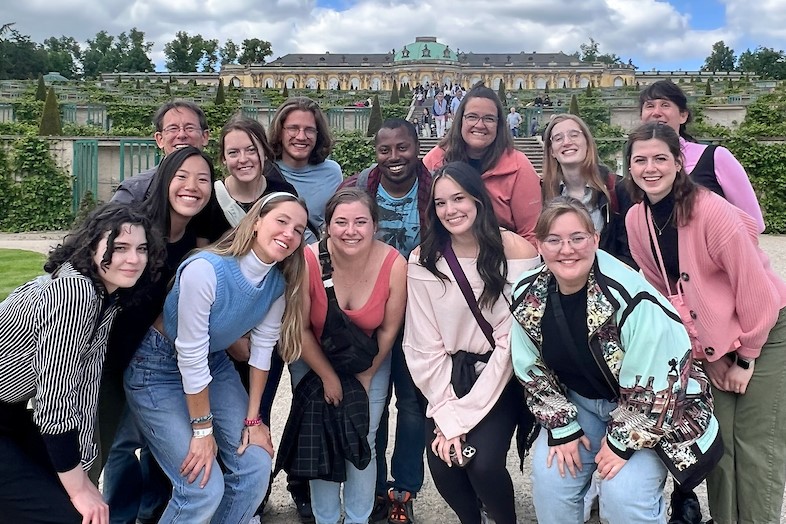 Read travel guides for women, LGBT+ travelers, racial and ethnic minority travelers, and travelers with disabilities so you feel informed and safe about your study abroad experience.