Leadership Development Program
Etiquette Dinner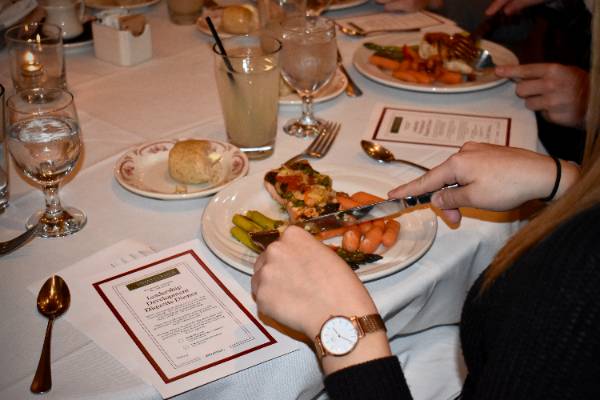 The Leadership Development Program members had the opportunity to improve their dinner etiquette at a private dinner event hosted at Paddock's Place in Grand Rapids. Students were served a three course meal and taught what to do and what not to do when eating with business professionals by Hello West Michigan's Executive Director, Rachel Bartels.
---
Leadership Development Program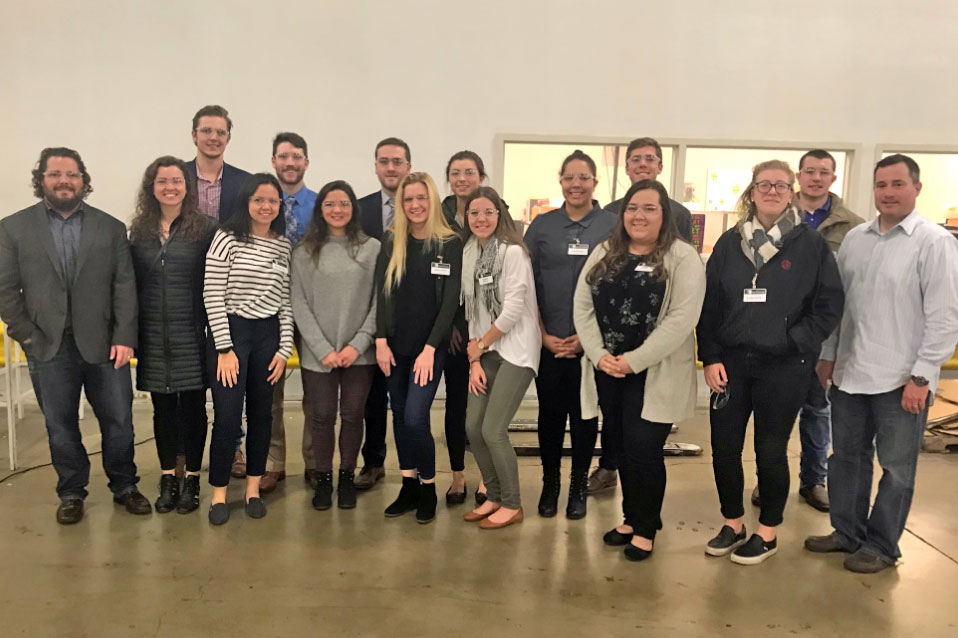 As part of the Aquinas College Leadership Development Program (LDP), students had the opportunity to visit Grand Rapids Foam Technologies. As part of the experience, Aquinas students met with its President and CEO, Ben Amman.
The Leadership Development Program runs every other week in the fall semester. Students at Aquinas get to meet with executives and other business leaders in the Grand Rapids Community at their places of business. Students tour office complexes or manufacturing facilities and are able to ask the executives questions about business insights, expectations, and how these leaders used failure as a platform for future success. Goals for the students include internships to full-time employment. Past members of the Leadership Development Program have earned Internships and full-time positions with IBM, the NBA, Jandernoa Entrepreneurial Mentoring, Brewery Vivant, Notions Marketing, and Grand Rapids Foam Technologies.
---
Leadership Development Program Hosts Résumé Workshop With The Highland Group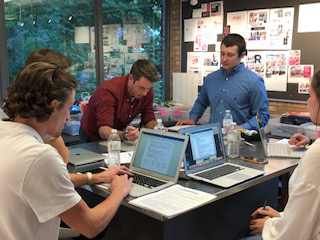 Aquinas College students were invited to pair up and work with Aquinas College faculty, The Highland Group members, and Leadership members to discuss the importance of a good résumé. Students could receive guidance on creating a résumé and advice and tips to keep their current one looking fresh and neat. These students know the importance of a résumé when applying for jobs. "There are plenty of applicants. How am I going to stand out?" This workshop, along with some other courses offered to students for credit, allow Aquinas students to be able to stand out with their résumés.