Housing and Residence Life Experience
We've got a spot for you.
Welcome home.
---
Living on-campus gives students the opportunity to develop and thrive in all dimensions of life. The convenience and proximity to classrooms, food service, and events makes busy schedules easy. On-campus housing also affords students the opportunity to develop deep, meaningful relationships and learn to foster community. From a detailed roommate matching process to customized programming, the Residence Life staff supports students through times of transition and growth, whether it be learning how to do laundry or handling conflict.
2023-2024 Housing Application
Housing applications for 2023-2024 are now available. Please go to the Housing Portal to apply for housing. See instructions below.
APPLICATION FORM
2023-2024 Housing Exemption Form
Housing exemption forms for 2023-2024 are now available. Complete the form at the link below.
EXEMPTION FORM
ATTENTION STUDENTS:
If you already have access to your Aquinas email, login using the AQUINAS - Student SSO Login button.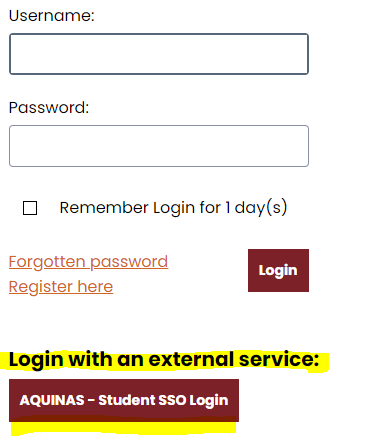 If you are new to Aquinas College and you DO NOT have an Aquinas email, please register an account using the registration link on the login page.