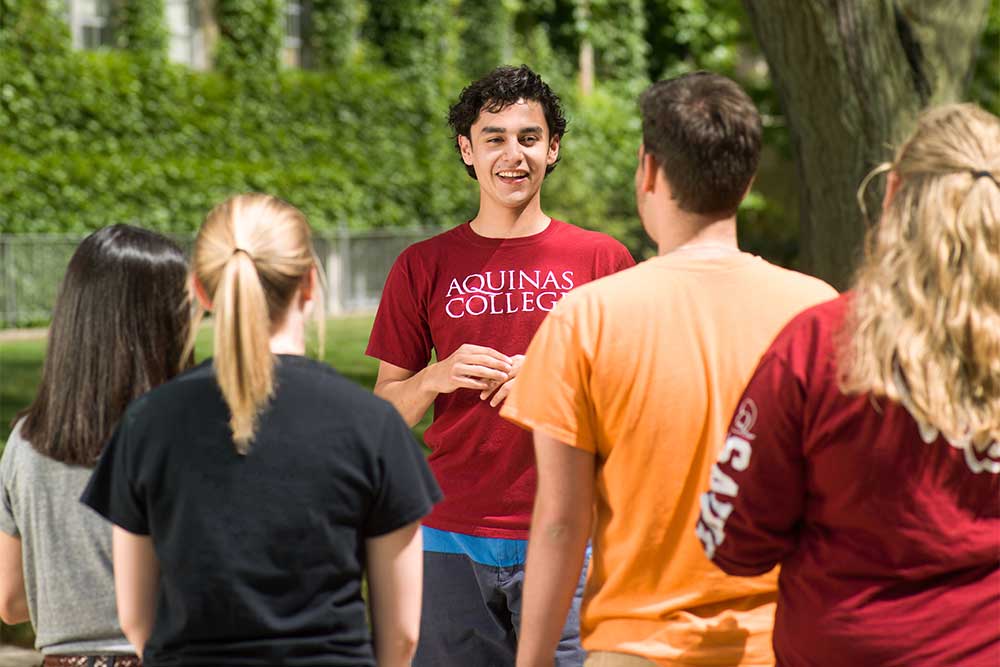 Find your home at Aquinas
Schedule a personal visit
Aquinas College is perfectly situated to provide a comfortable home within the excitement of Grand Rapids. Our campus is more than just a collection of classrooms -- it's both the inspiration and incubator for our community of scholars and thinkers.
Book your time
Your future is up to you.
100%
First-Year Students Get Financial Aid
Take the First Step
Find yourself and follow your dreams with a quality education tailored to the future you envision. In the heart of Grand Rapids, Aquinas College is a vibrant community where you can share ideas, explore possibilities and change the world.
For the last 20 years, the Aquinas PAC has been home to not only productions by the Aquinas...
Citing increased focus, reduced stress, flexibility, friendships and memorable experiences,...