1It's your time to SHINE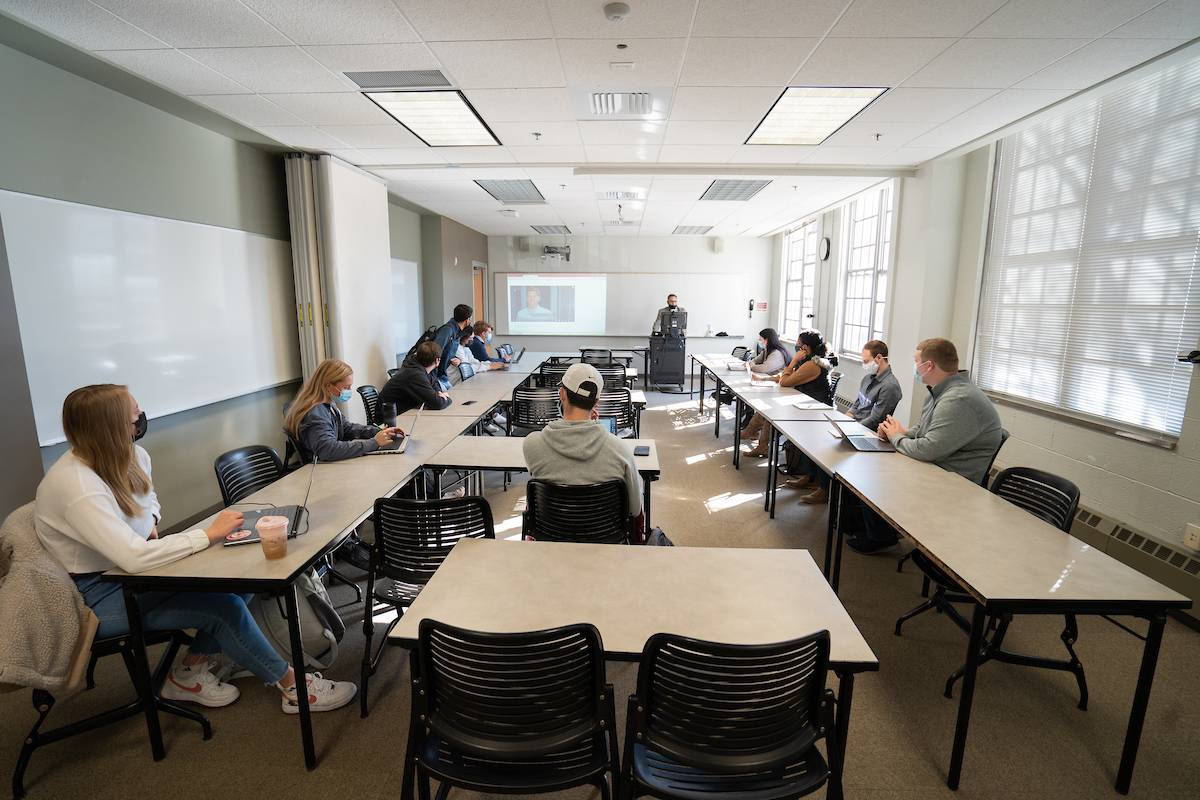 The mission of the Accounting Department at Aquinas College is to provide excellence in accounting education, preparing technically competent, broadly educated, effective communicators and ethical decision-makers who will contribute productively to the accounting profession, organizations, and the community.
The Student Learning Outcomes include:
understanding the evolving accounting profession,
applying core accounting principles and concepts,
using research tools and communicating effectively,
applying business knowledge to solve organizational problems,
applying professional ethical standards to business situations.
Explore ACCOUNTING at AQ
Career Preparation based on leadership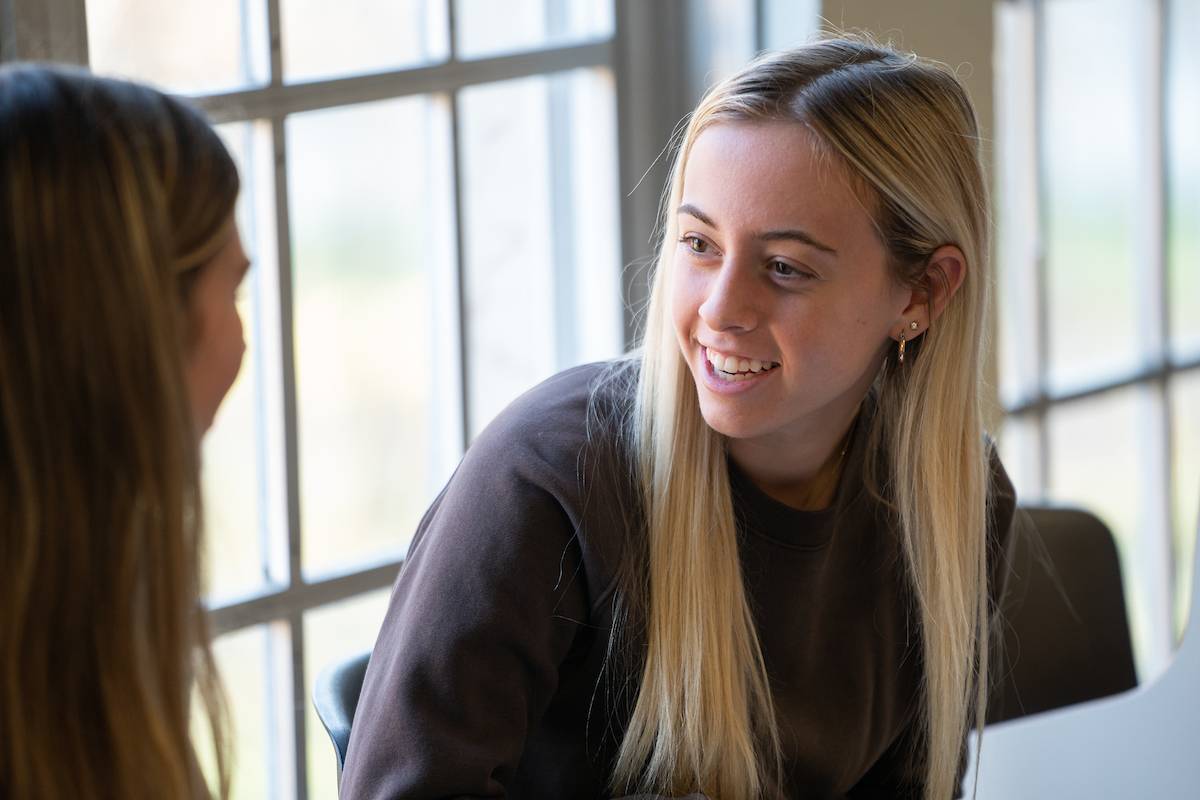 Students have the chance to meet and interview with potential employers, including financial services firms, local and regional accounting firms, and the "Big 4."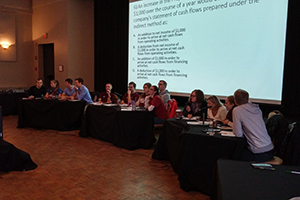 Current students and accounting professionals team up in a high-tech game that tests their accounting knowledge, problem-solving skills, and the ability to have fun in the midst of it all!"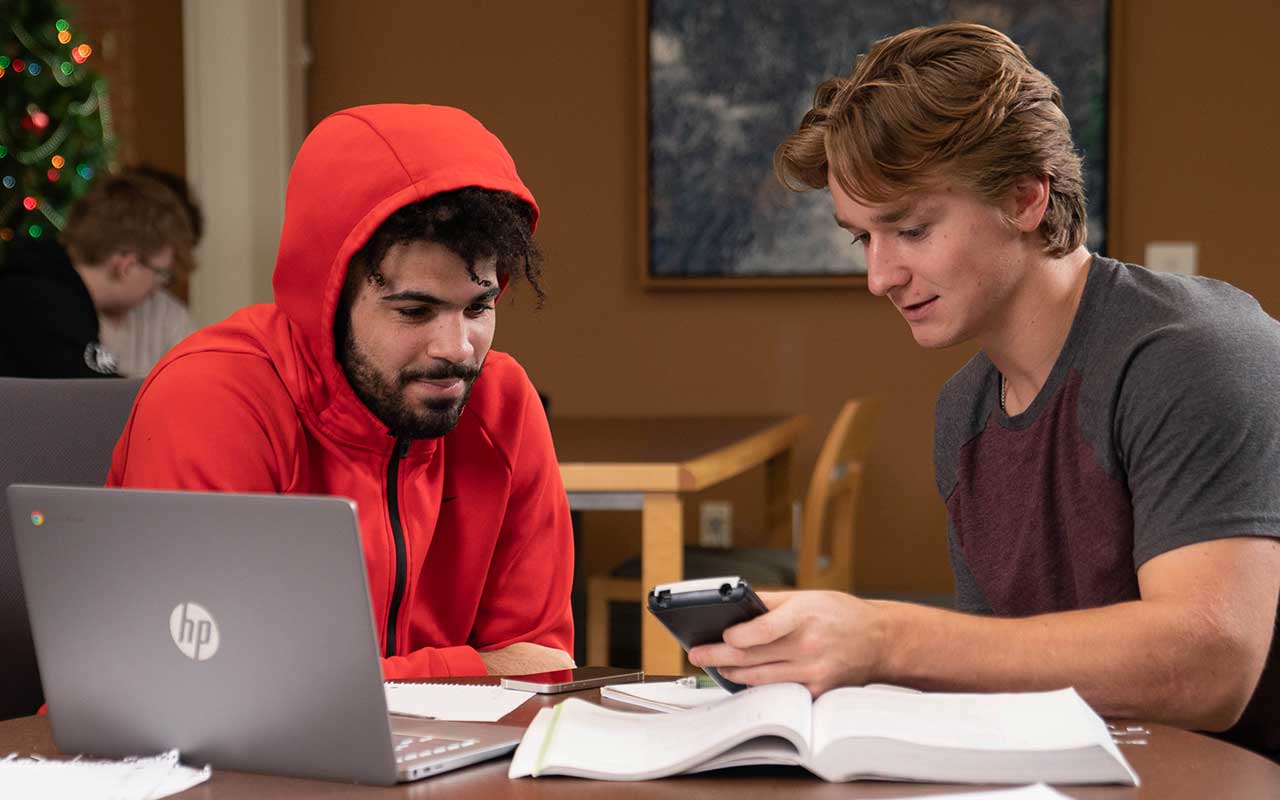 IRS-certified Aquinas students provide free basic income tax return preparation to individuals who qualify.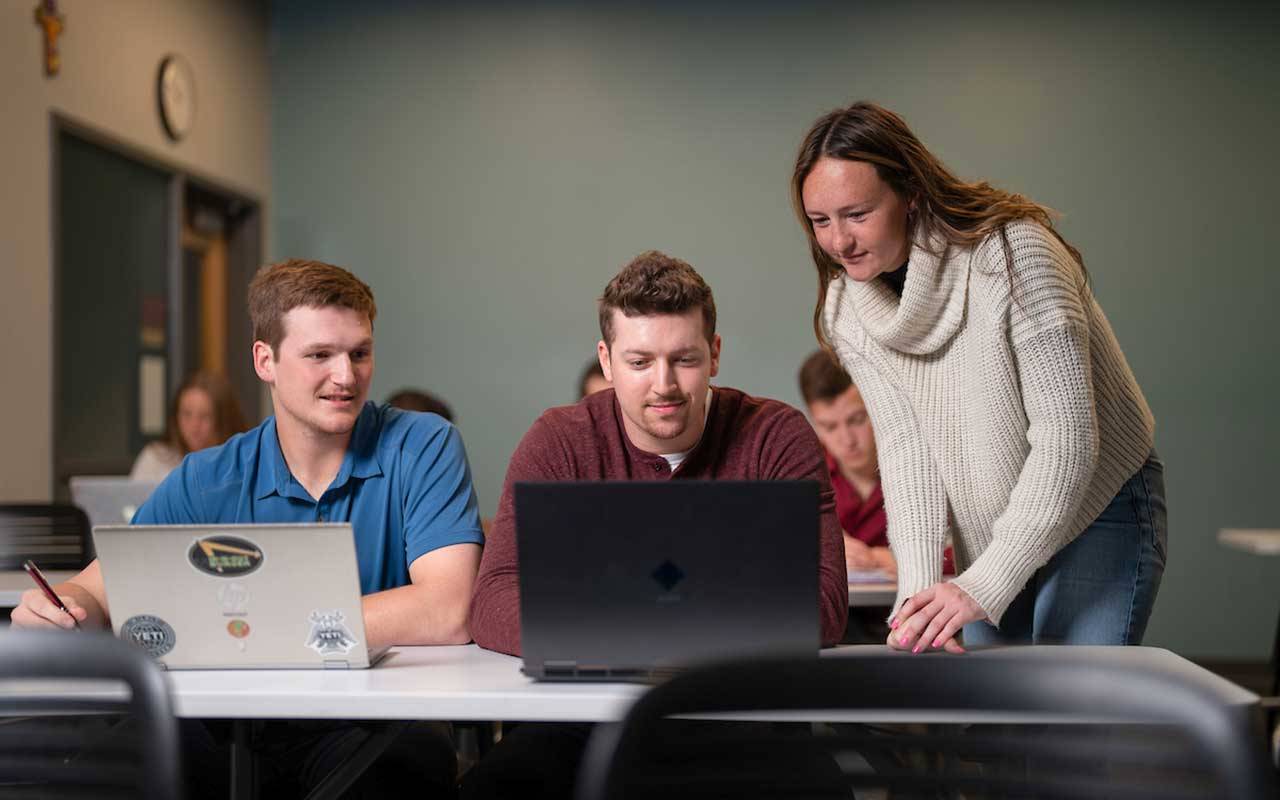 Sigma Beta Delta encourages and promotes aspirations toward personal and professional improvement and a life distinguished by honorable service to humankind.
IMAGINE THE POSSIBILITIES
For-profit, nonprofit, and governmental organizations all need accountants in order to function properly. In addition, public accounting firms offering services in tax, assurance, and consulting have a strong demand for qualified staff. Entry-level positions in the field of accounting generally provide excellent opportunities for advancement.
For more information about what you can do with this major see: https://whatcanidowiththismajor.com/major/accounting/
The Aquinas College Accounting Department and Career Services work together to curate the Accounting Majors Network. Through this site, students access information about employment opportunities ranging from corporate finance internships to full-time auditing positions with public accounting firms.
To make an appointment with Career Services to learn more see AQ Advantage Center.
Quick Facts: Accountants and Auditors
2020 Median Pay
$73,560 per year
$35.37 per hour
Typical Entry-Level Education
Bachelor's degree
Work Experience in a Related Occupation
None
On-the-job Training
None
Number of Jobs, 2020
1,329,200
Job Outlook, 2020-30
7% (As fast as average)
Employment Change, 2020-30
96,000
Source: Bureau of Labor Statistics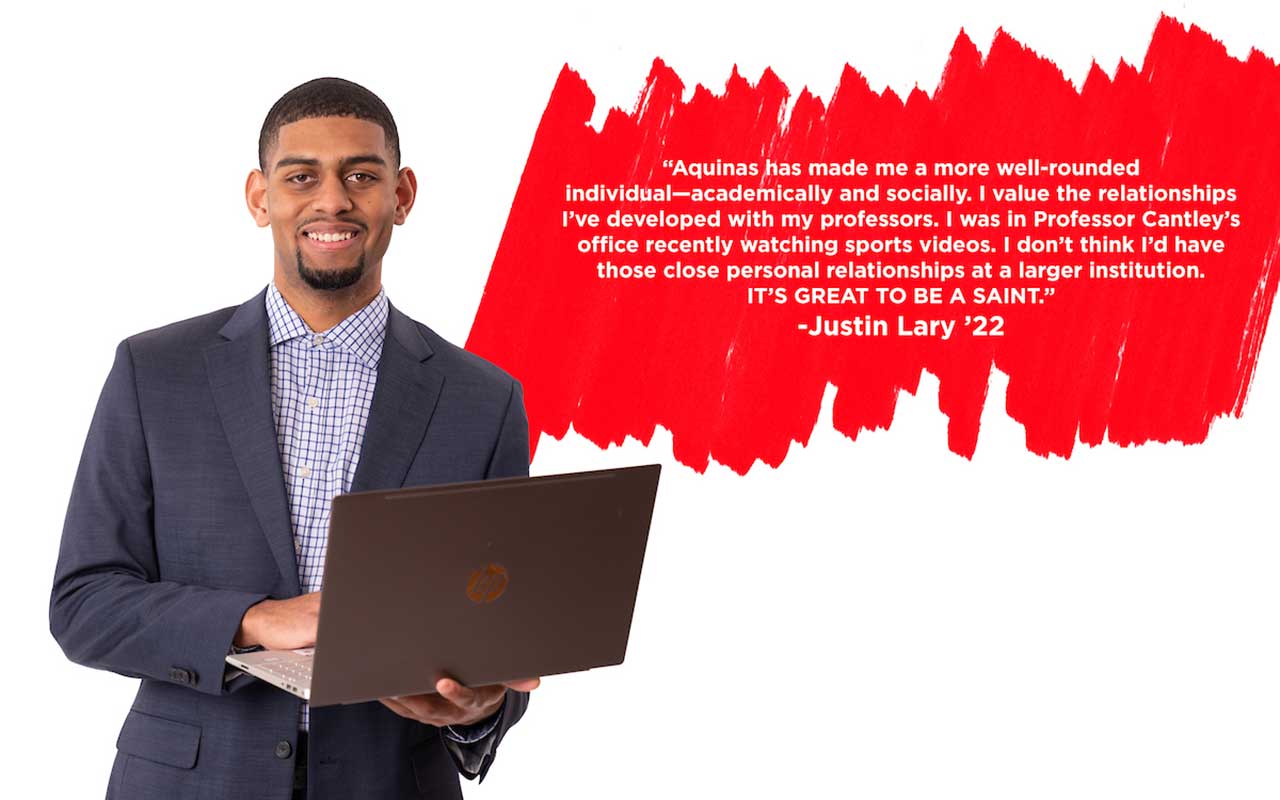 Alumni Profiles
Aquinas grads are thankful for the small class sizes that allow them to form personal relationships with professors.