Mathematics at Aquinas College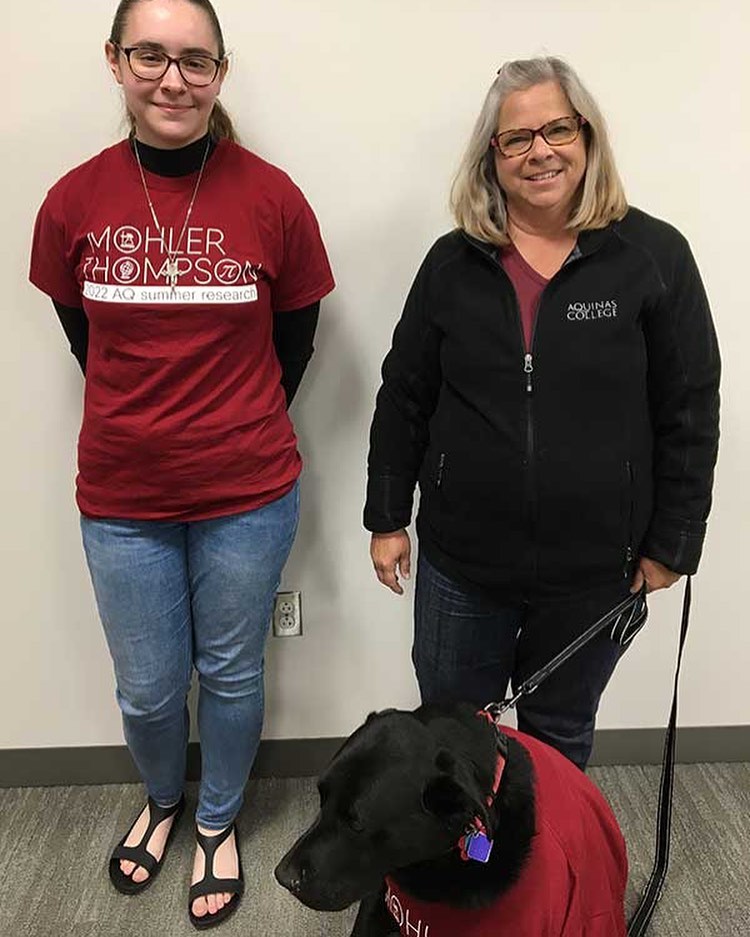 The Math Department had two student-professor summer research teams in 2022. Nicole Gregory and Dr Shari McCarty worked on a project that will culminate in the create on of a new secondary mathematics education major beginning in Fall 2024.
---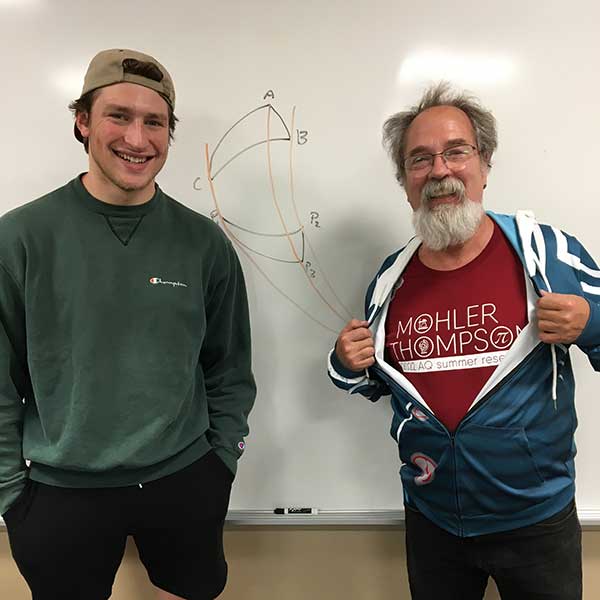 Jarrad Epkey and Dr. Mike McDaniel's summer project was titled "A Plethora of Wallace-Simson Lines", a problem in elliptic geometry. Jarrad presented his work at the West Michigan Regional Undergraduate Science Research Conference at the Van Andel Research Institute in November 2022, and the two are currently preparing a paper to be submitted for publication.
---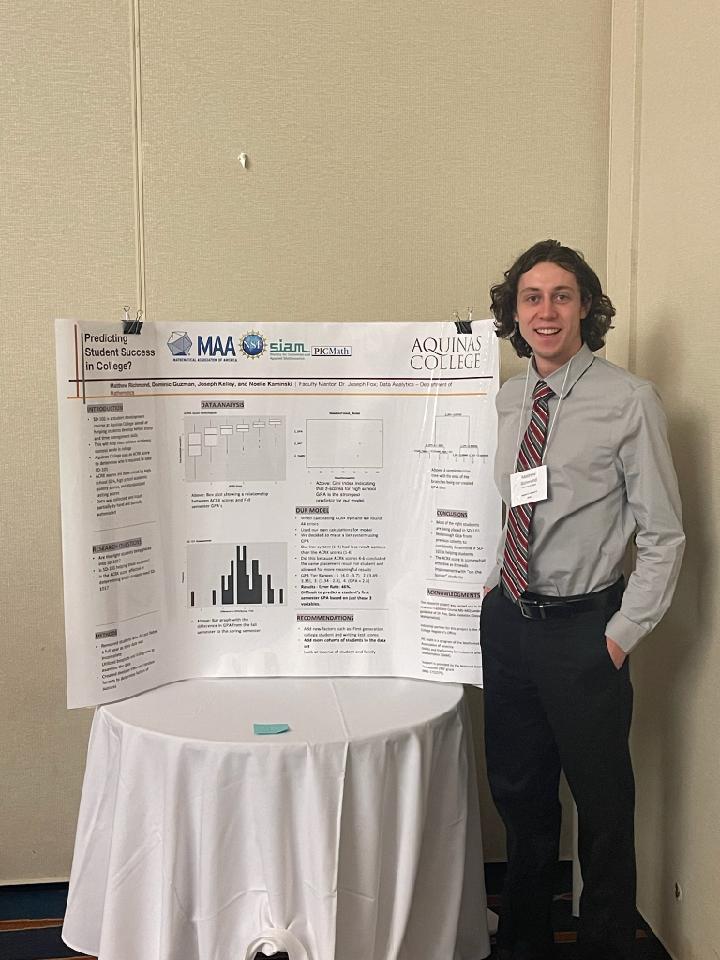 In the spring of 2022, the Data Analytics Project (MS 440) class worked on a project for the AQ Registrar's Office in which they built a statistical model that can be used to predict an incoming student's performance during their first college semester based on their high school data. One of the students, Matt Richmond, presented his work at the MathFest conference in Philadelphia in the summer of 2022.
---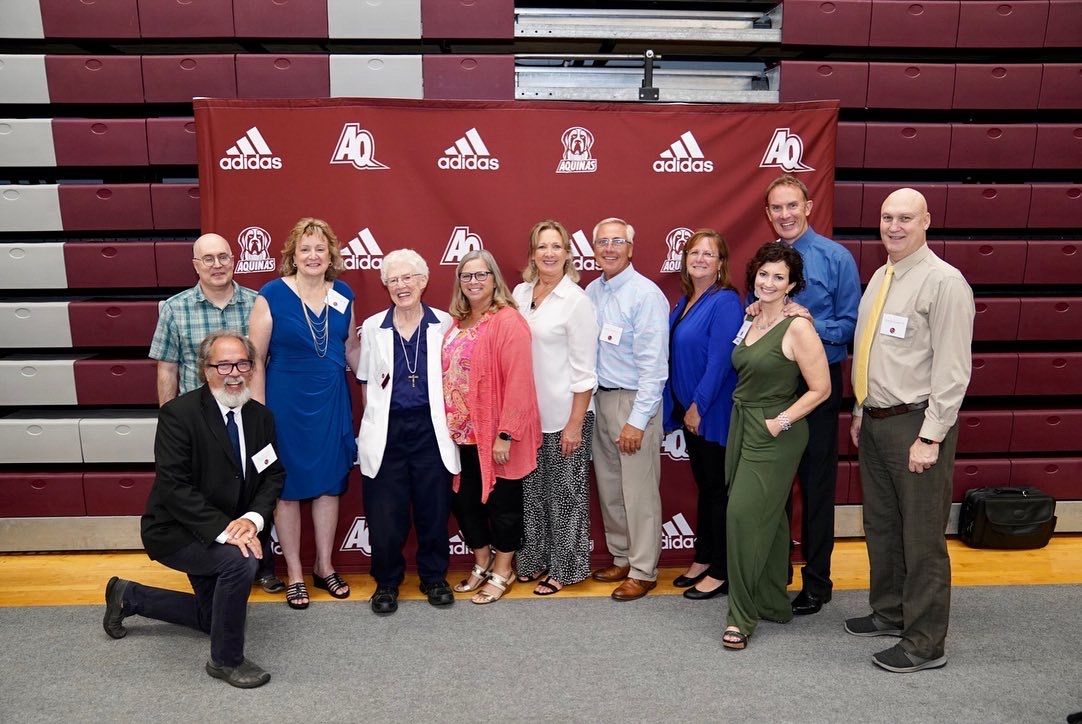 Long-time Saint Sr. Ann Mason, O.P. '60 was inducted into the AQ Historical Commission Hall of Fame during homecoming in 2022.
---
Several of our recent grads are working toward advanced degrees in graduate school! Mitch McDaniel '18 is in the Mathematics PhD program at Bowling Green State University, Anna Repesh is in the Biostatistics Master's program at Grand Valley State, Tyler Toren '21 and Bruce Buurstra '21 are in the Data Science Master's program at Grand Valley State, Thomas Siebelink '21 is in the Biostatistics Master's program at University of Colorado-Boulder, and Shekira Edgar '22 is in the Mathematics Master's program at Western Michigan University.
---
Dr. Joe Fox had a paper entitled "Characters of nullcone related to reductive groups" published in the journal Communications in Algebra in 2022.
---
Fun things are always happening in the Math Department! Dr. Joe Spencer's Friday board game day is back, and we now have an Instagram page! Follow us @aqmathdepartment