It's your time to CONNECT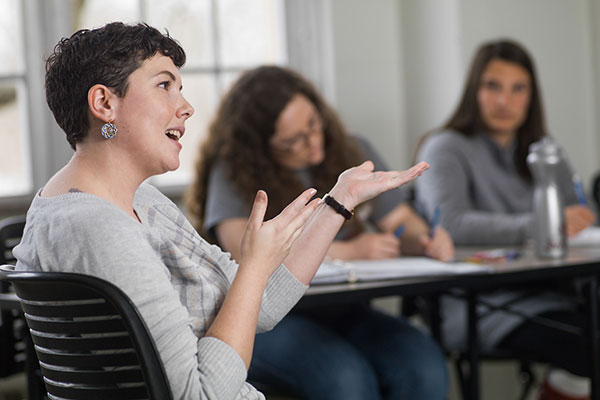 Psychology is the science of mind, brain, and behavior in humans and animals.
The scope of the field encompasses all aspects of cognition (thinking), affect (feelings), and behavior with the dual goals of understanding the human experience and using this scientific knowledge to improve lives.
The bachelor of science in psychology degree programs at Aquinas College emphasize the acquisition of knowledge and skills in the scientific method and the application of these to solving problems and helping people.
Explore PSYCHOLOGY at AQ
Are you interested in helping others and drawn to the medical field? Aquinas is among only a few colleges in the U.S. to offer a program specific to the Child Life Specialty.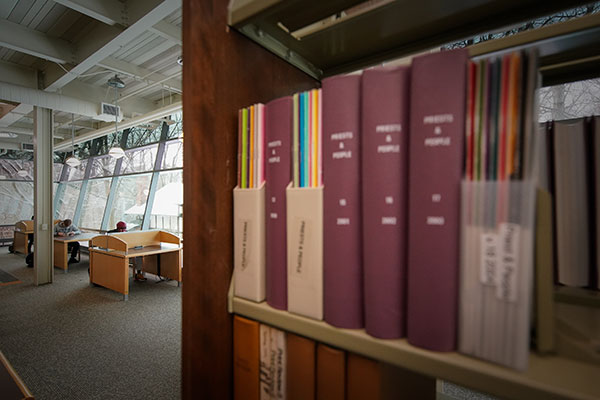 CAST training focuses on supporting those working on the front lines with children and families to better recognize and respond to signs of child abuse and neglect.
Career Preparation based on leadership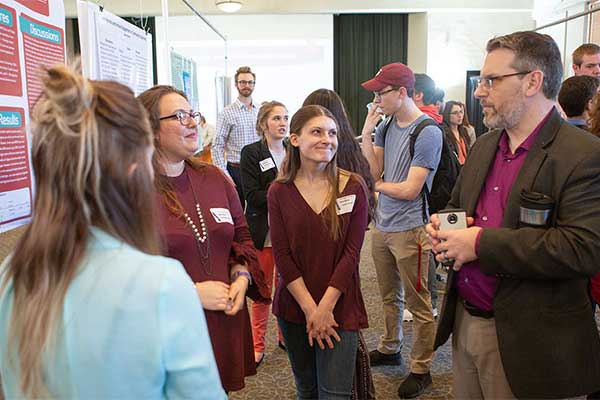 Check out the current and past research that Aquinas students do with faculty to further the world's knowledge.
IMAGINE THE POSSIBILITIES
People with bachelor degrees in psychology work in a variety of settings including business, government and healthcare and are well prepared to pursue graduate education in any of the many subdisciplines of the field of psychology or related mental health disciplines. People with graduate degrees in psychology or related fields work in higher education as researchers, teachers and consultants or work in clinical settings providing assessment, evaluation, mental health, administrative and rehabilitative services. Many work in more than one of these activities. For example, most researchers also teach, and many university teachers also provide clinical services, and some practitioners also teach or do research.
A career as a professional psychologist or related mental health professional requires either a master's or doctorate. The BS in Psychology at Aquinas College provides excellent preparation for graduate school with approximately 80% of graduates pursuing graduate training in psychology or related fields including the Master of Art in Clinical Mental Health Counseling at AQ.
On the other hand, because psychology students are trained in critical thinking, observation, and the complexities of human functioning, the BS in psychology is highly valued in many career paths. Graduates with the BS in Psychology work in business settings, human services, human resources, law enforcement, mental health and a variety of other areas. See the American Psychological Association's Guide to Careers in Psychology
Examples of career options for bachelor-level psychology graduates include:
Aides in educating or caring for the emotionally disturbed or developmentally disabled
Aides and activity specialists in day care or respite setting for children or older adults
Community mental health workers
Computer analysts for survey research
Substance abuse program workers
Social service agency workers
Organization managers
Customer service and customer relations employees
Legal aides
Police officers, probation officers and court employees
Authors and editors
Personal trainers or image consultants
For more information about career options see: https://whatcanidowiththismajor.com/major/psychology/
To make an appointment with Career Services to learn more see: https://aqcareertools.campuscareerinnovations.com/
Quick Facts: Psychologists
2021 Median Pay
$81,040 per year
$38.96 per hour
Work Experience in a Related Occupation
None
On-the-job Training
Internship/residency
Number of Jobs, 2021
181,600
Job Outlook, 2021-31
6% (As fast as average)
Employment Change, 2021-31
11,300
Source: Bureau of Labor Statistics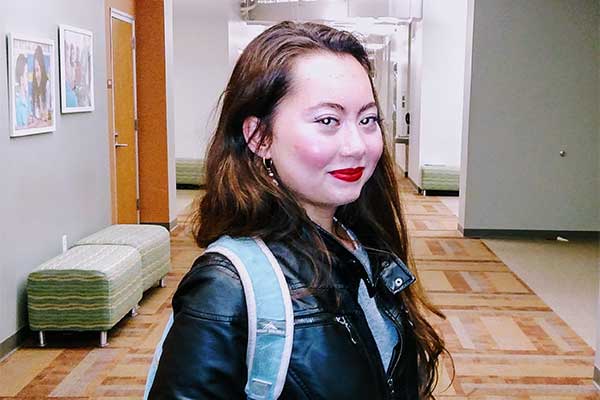 Brittany Klemish, '19
"I love being a psychology major at AQ because my professors are so welcoming. I truly believe that they care about my future and I appreciate everything that they do for me!"