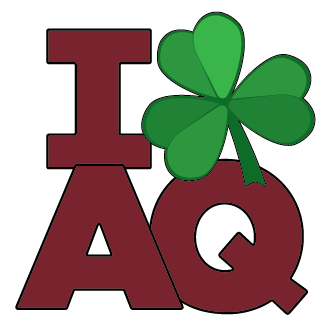 Aquinas College has been proud to provide the opportunity to study abroad in Tully Cross since 1973. The program has always focused on the goal of in-depth experience of another culture, culture as rich and varied as its countryside. To achieve the cultural immersion objective, we have designed the academics, excursions, housing, and community engagement opportunities to interrelate and intensify the immersion experience.
GPA of 2.5+

2 completed semesters at Aquinas College

Not on academic probation or have recent, serious, or repetitive behavioral citations from the Dean of Students
Students participate during the spring semester and earn at least 12 credit hours. Courses are taught by Aquinas faculty and faculty from the University of Galway. A maximum of 15 semester hours for this semester is recommended to allow for travel, community living experiences, and cultural assimilation.
Courses
Required Courses:
IR 240: Contemporary Issues in Ireland (4 credits)

IR 260: Irish Culture and Identity (4 credits)

IR 310: Special Topics Course in Ireland (4 credits)
Elective Courses:
KN 184: Hiking Elective (1 credit)

CL 395: Community Aides Internship (3 credits)

EN 399: Teachers Aide in Ireland National Schools (3 credits)

Independent study * (credit varies)
* Students may arrange additional electives through independent study contracts with Aquinas faculty if they wish.The arrangements must conform to the standards set for an independent study on campus. Additionally, the Ireland program director will also have to agree to the arrangements.
Excursions and field trips are taken to relevant sites around Ireland. The cost for these excursions are included in the program fee and are selected by the instructor, so they can vary year-to-year. Past excursions have taken place to Galway, Belfast, Kylemore Abbey, Crevykeel Cross Roads, Northern Ireland (Derry, the Giant's Causeway), Dunluce Castle, Burren National Park, Cahir Castle, the Cliffs of Moher and more! Additionally, students have the opportunity to do additional travel or excursions on their own during some weekends and during their spring/Easter break - these would not be included in the program fee.
Students and faculty stay in accommodations located in the community of Tully Cross, Ireland and rent/utility fees are typically covered by the program fees. Additionally, all accommodations have kitchen access so students are able to cook meals for themselves.
The program fee is in addition to Aquinas tuition. Students will not be charged Aquinas housing fees and do not need an Aquinas meal plan if they participate in this program.
Approximate cost Spring 2024: $8,000
Program fee includes:
Roundtrip airfare

Housing/utility costs

Ireland residency permit

Excursions and field trips

Health/travel insurance
Please visit the Money Matters page and review the budget worksheet for information on scholarships and other expense considerations.
Visa
Obtaining a visa prior to arrival is not required for US citizens, but acquiring a residency permit will be required after arrival. The Office of International Programs will prepare the necessary documentation and the program director will assist with the process after arrival.
Scholarships
Once you have committed to this program, the Office of International Programs will reach out to the Financial Aid Office to confirm your participation and they will determine your eligibility for any internal scholarships.
Additional opportunities are listed under the "External Scholarships" section of the Money Matters page.
More info
Reach out to the Office of International Programs or Irish Studies department for additional program information.

Irish National Radio
The RTE (Irish National Radio) broadcast on July 21, 2014, highlighted Connemara West (AQ's main Irish partner for the Ireland Program), its successes in community engagement, and Aquinas' influential role in that success. Connemara West owns and manages the cottages which serve as the campus for our Ireland Program. Connemara West also spearheads many rural community development organizations in the areas of Tully Cross and Letterfrack. Many of these organizations host Aquinas students as interns during the Ireland Program semester. The program aired on 'Today with Sean O'Rourke.' This is RTE's most popular mid-morning radio show with 312,000 people tuning in.
EAUC: The Alliance for Sustainability Leadership in Education
Aquinas Sociology professor and Ireland Program Director in 2018, Michael Lorr, wrote a blog post about connecting rural and urban sustainability for the EAUC highlighting the Ireland program. You can read his article here.
Wood TV8
As part of their St. Patrick's Day coverage, Wood TV interviewed Irish Studies professor and Ireland Program Director Michelle DeRose and student Lauren Krueger. They were able to share a bit about how they celebrated and the program. You can read the article and watch the interview here.
Fund for Education Abroad
Student Lauren Krueger was selected to receive an Inclusive Ireland Access Partner Scholarship from Fund for Education Abroad. As part of the terms of the scholarship, she wrote a series of blog posts about her experiences, which you can find and read here.
Student-made Guidebook: Advice and Information about studying abroad in the Emerald Isle