It's your time to Create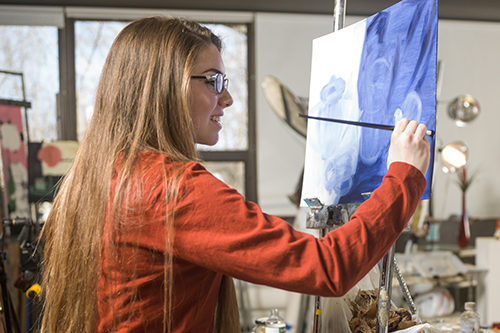 We are dedicated to the preparation of students for the roles of artists, art historians, visual arts and administrators, and we build in non-art majors an appreciation for the value of creative problem solving and the rich interchange of images and ideas that happen between art and other areas of life.
Different Art majors can expect to gain an adequate knowledge of the history of art, ancient to the present and also learn to present their art and ideas professionally, including mounting of their B.F.A. thesis exhibit, digital portfolio preparation, resume writing, and discussion of the ideas, images, and processes in their own art.
Explore Art at AQ
Career Preparation based on leadership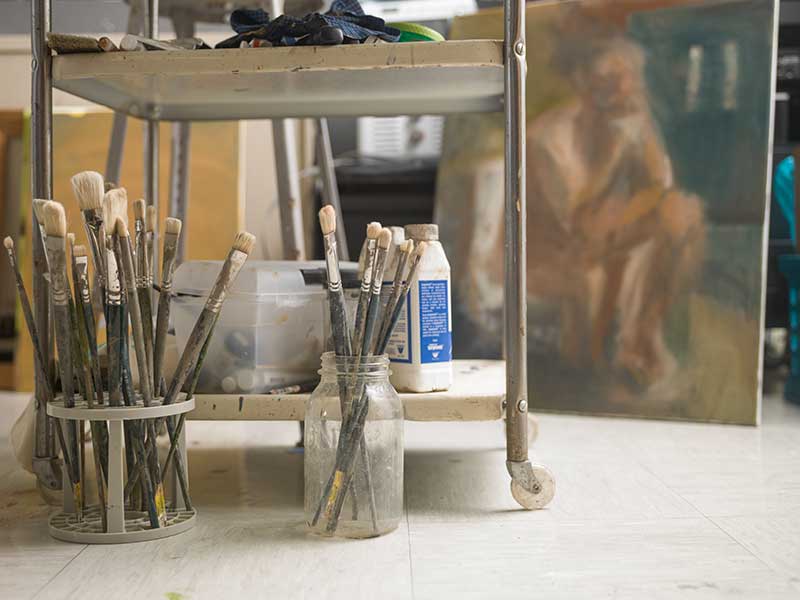 Student Research
Check out the current and past research that Aquinas students do with faculty to further the world's knowledge.
Read More about Student Research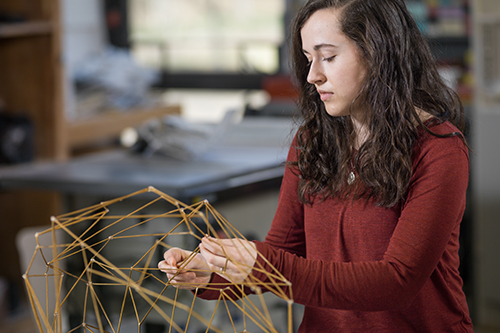 There are many opportunities for AQ Art majors to take internships within their own interests.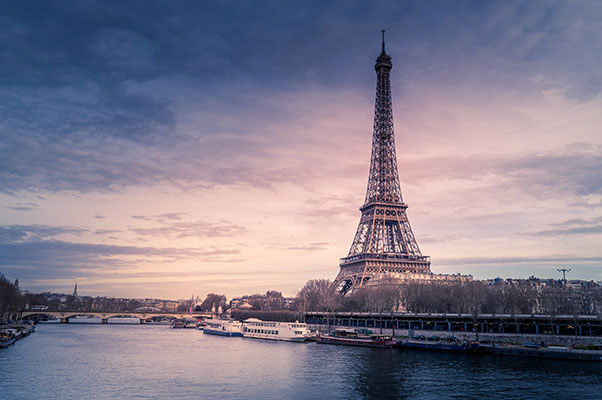 With the many study abroad opportunities at AQ there are many chances for the Art department to plan special opportunities.
IMAGINE THE POSSIBILITIES
Cartoonist
Ceramic artist
Digital artist
Fiber artist
Fine-art painter
Furniture maker
Glass artist
Illustrator
Jewelry artist
Medical and scientific illustrator
Public artist
Printmaker
Sculptor
Sketch artist
Tattoo artist
Video artist
Learn More: What Can I Do With This Major?
Quick Facts: Craft and Fine Artists

2021 Median Pay

$49,960 per year
$24.02 per hour
Typical Entry-Level Education
How to Become a Craft and Fine Artist
Work Experience in a Related Occupation
None
On-the-job Training
Long-term on-the-job training
Number of Jobs, 2021
52,300
Job Outlook, 2021-31
6% (As fast as average)
Employment Change, 2021-31
2,900
Source: Bureau of Labor Statistics
Aquinas wants to ensure every students leaves with valuable skills and knowledge about their major.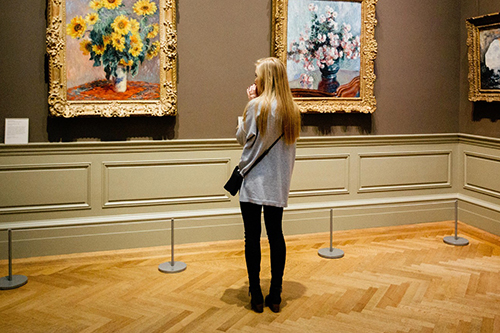 AQ grads are thankful for the small class sizes that allow them to form personal relationships with professors.