It's your time to connect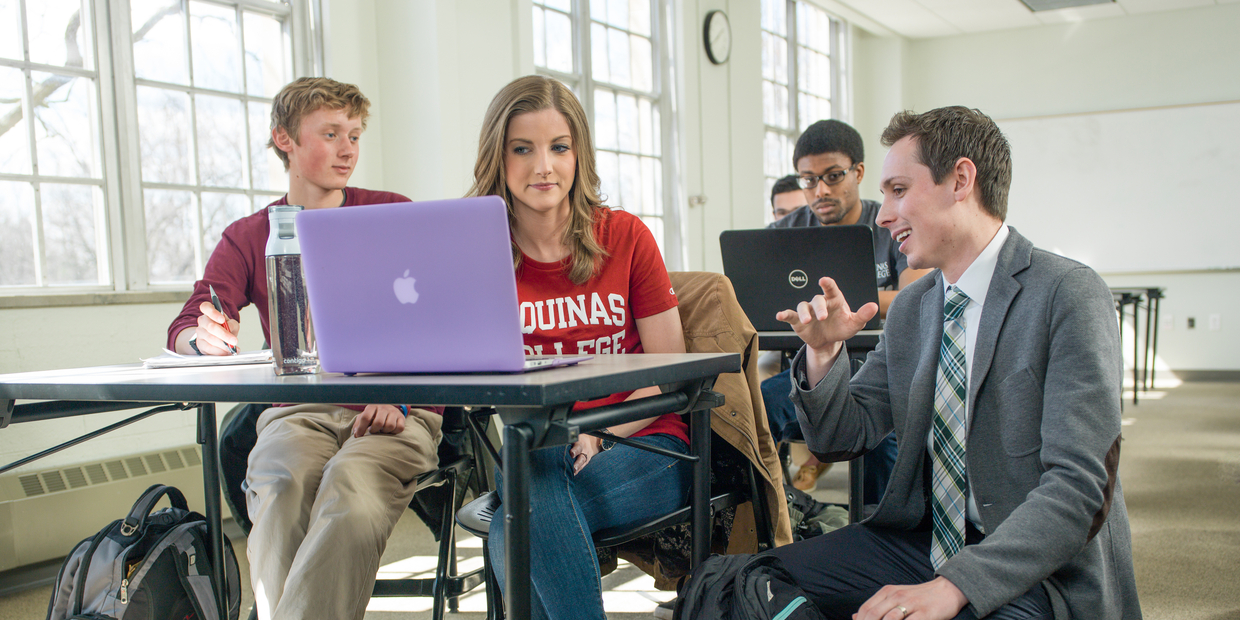 Our world is changing and the way we do business is changing too. The programs in Aquinas College's Business Studies provide the theory and application for graduates to tackle 21st-century jobs in the public and private sector, ranging from accounting to information technology.
Our programs provide a value and mission-based foundation in the liberal arts combined with quantitative analysis for preparation in a variety of careers. Our first-of-its-kind Sustainable Business degree provides a globally-oriented approach focused on the triple bottom line of social, environmental and financial perspective.

Aquinas College Business students also receive experience outside of the classroom through the Leadership Development Program. During the fall semester, students at Aquinas get to meet with executives and other business leaders in the Grand Rapids community at their places of business while participating in hands-on marketing projects.