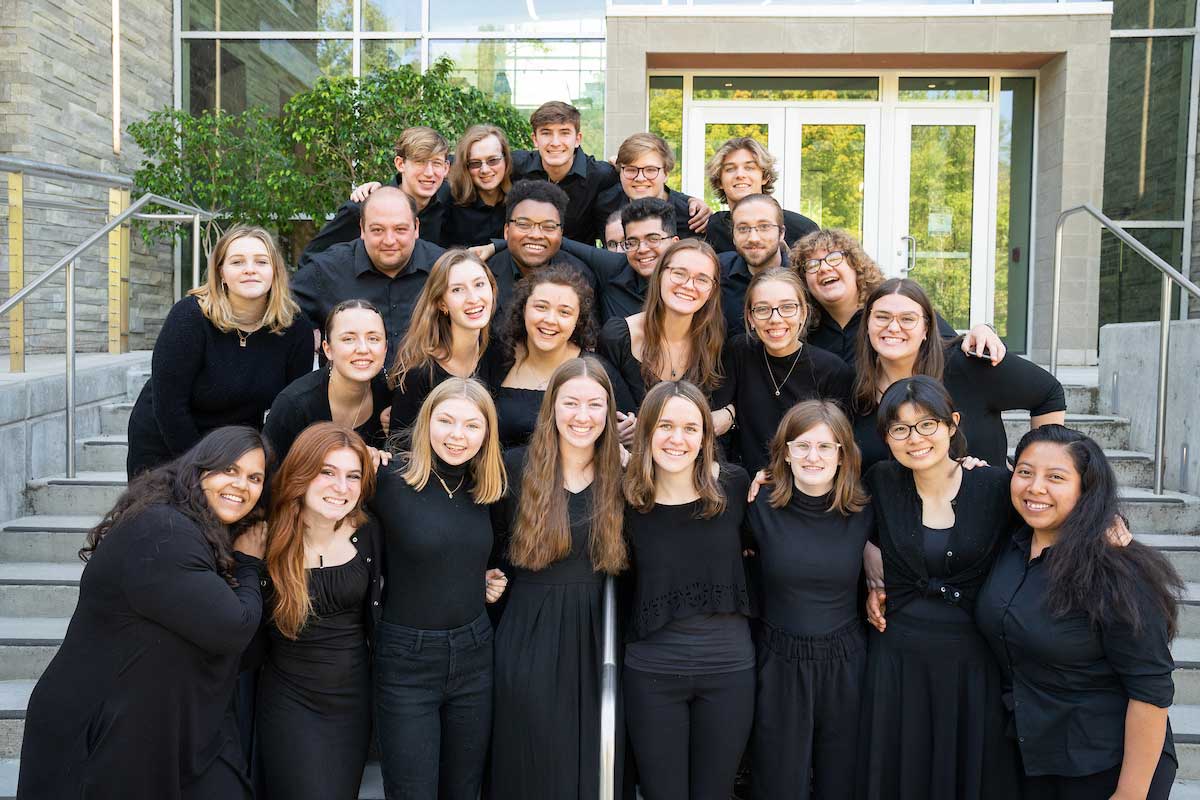 The Aquinas Choral Department is comprised of three choirs: College Chorus, Women's Chorus, and Collegiate Singers. We present concerts that show our passion for singing and a commitment to quality repertoire from a wide variety of styles, time periods, and cultures. As members of the choral program, we seek to serve our community and each other through the artistic expression of musical performance while developing individual musicianship and ensemble skills. We also seek to understand how music functions as an integral portion and expression of society.
The choirs at Aquinas College are open to all students, regardless of race, gender, sexual orientation, gender identity, disability, or religion. We respect the multitude of different voices, experiences, and identities that make up our community, and we strive to make every rehearsal and performance a place of safety and inclusiveness.
For more information about the choirs, scholarships, placements, and auditions, please email music@aquinas.edu.
Ensembles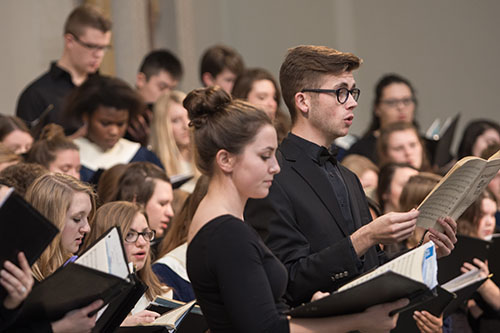 College Chorus
Mixed choir, meets twice per week
Approximately three concerts per term, variety of music
Performs at special AQ events: special celebrations of the Mass, Baccalaureate Mass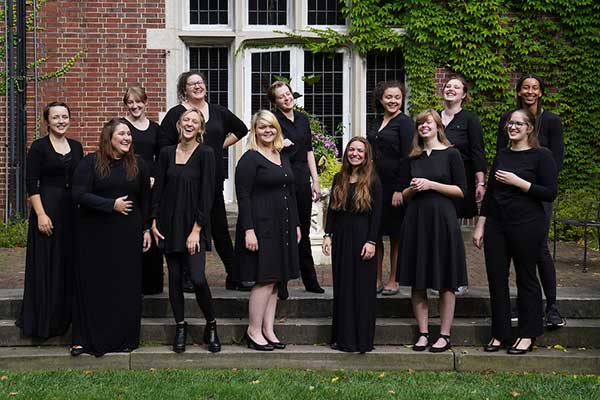 Women's Chorus
Meets once per week
Performances for special AQ events: President's Christmas party, Christmas on Campus, collaborative programs with the Women's Resource Center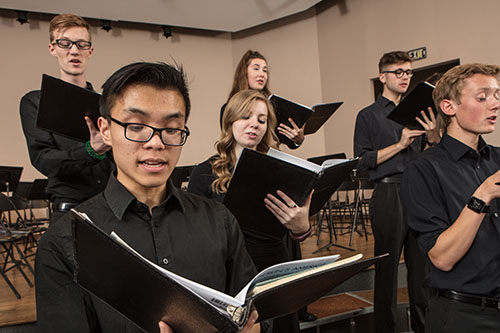 Collegiate Singers
Meets twice per week
Small ensemble (2-3 students per voice part)
Varied and challenging repertoire!
Follow us on social media
Recent Recordings