Center for Sustainability at Aquinas College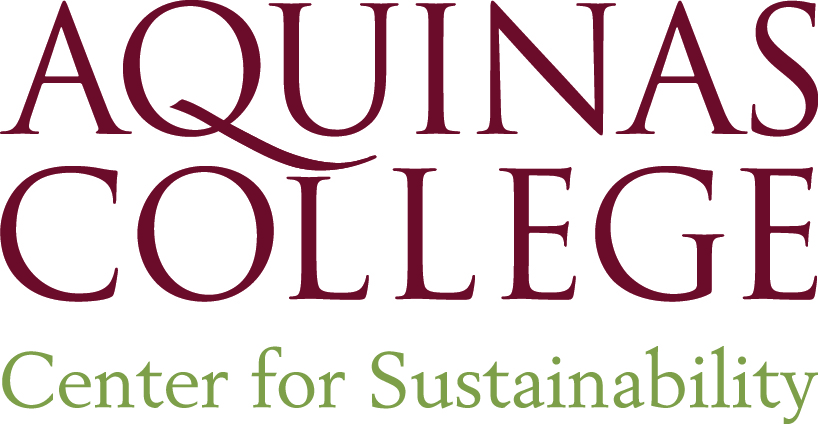 The Center for Sustainability at Aquinas College (C4S) coordinates programs that restore our environment, foster economic prosperity, and build vibrant and healthy communities. Established in 2005 as a community resource, the C4S is the leading facilitator and central node of the networked activities of the Aquinas Campus Sustainability Initiative.
Among its activities, the Center for Sustainability delivers sustainability education to the West Michigan community via lectures and conferences, and to Aquinas students, staff, and faculty via targeted workshops and speaker series. The C4S also coordinates major programs to build a culture for sustainability and develop sustainable life skills among students and employees. The most significant initiatives of the C4S include the zero-waste initiative, the urban forest initiative, and the community garden.
If you want to explore sustainability at Aquinas College, we want to hear from you!

Aquinas College recognized as top performer in 2020 Sustainable Campus Index
2020 Sustainable Campus Index -

Aquinas featured in The Princeton Review 2021 guide to green colleges
What's New with the AQ Sustainability Initiative?
Aquinas College is awarded a Bronze Bike Friendly University designation
2022 AQ "Tree of the Year"
2022 Friar's Challenge is a Success!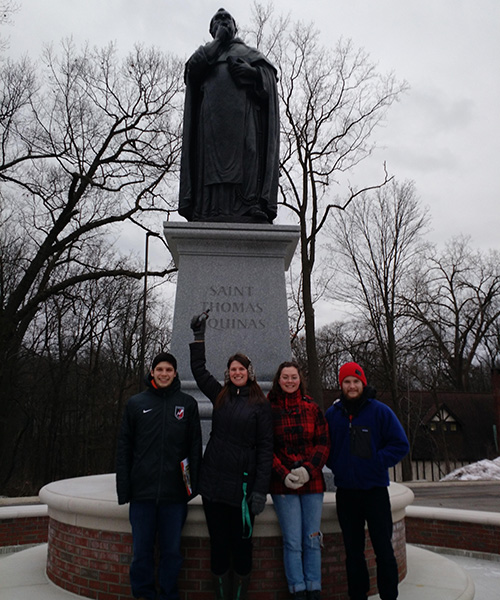 Mapping trees on campus
Over the course of two years, Aquinas College Geography & Environmental Studies students worked with archived printed tree maps to painstakingly identify as many tree species as possible on the AQ campus.
Read more