Writing Center at Aquinas College
Aquinas Writing Center Staff & Liaisons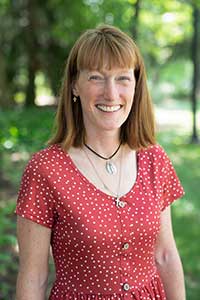 Julie Bevins
AQ Writing Center Coordinator—CORE
Fun Fact: I am fluent in the language of Ubbi Dubbi (look it up!)
Favorite Book/Author: This is too hard! Kristine Lavransdatter by Sigrid Undset is excellent. I am also partial to David, who composed the Psalms.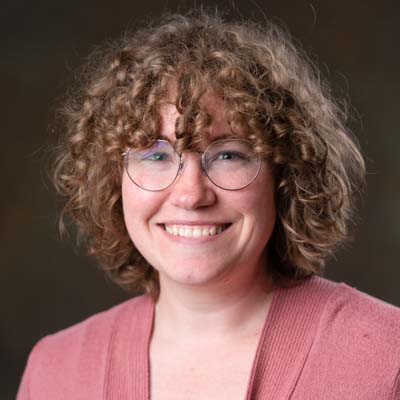 Jessica Kline
CORE Program Specialist, WC-CORE Liaison
Fun Fact: I am learning Japanese. Stop by my office and check out my daily Kanji!
Favorite Book/Author: Tamora Pierce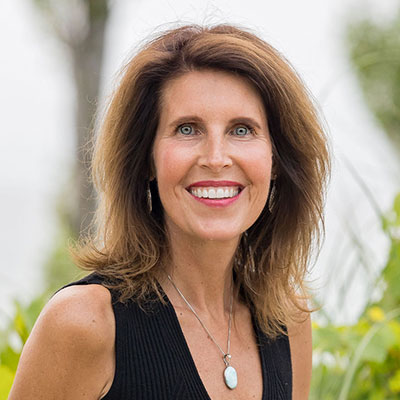 Gretchen Rumohr
English Dept. Chair, Faculty ENGL203: Writing Center Theory & Practice
Fun Fact: I have four daughters and a 5lb Yorkie, and I live for warmer weather!
Favorite Book/Author/Genre: Young Adult Literature (don't make me choose a favorite author LOL!)



Mies Martin
Interim Assistant Library Director, WC Information Literacy Specialist
Fun Fact: I'm a home brewer and honored to participate in 2022's Brews at the Calder Pro-Am
Favorite Book/Author/Genre: I don't have a favorite book, Author or Genre, but I have too many to list. But a few fiction authors I could list Umberto Eco or Dostoyevsky or Kurt Vonnegut. I also love Douglas Adams. The Same for books, I read lots of History, Philosophy, Culture Theory and anything else that helps me to understand the articulation of technology, culture and information, particularly as it applies to academic libraries. It might be easier to list what I'm not interested in than what I am reading at any given point.
---
Aquinas Writing Center Consultants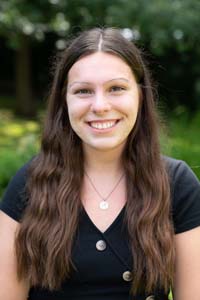 Anna Fedewa,
WC Task Force Administrator
Majors: Secondary Education and English Literature
Consulting Projects/Specialties: Education Courses & Resumes/Cover Letters
Fun Fact: I love Taylor Swift. Ask me about it!
Recommended Book: I Explain a Few Things by Pablo Neruda
Other Campus Activities: Cross Country and Track, Peer Coaching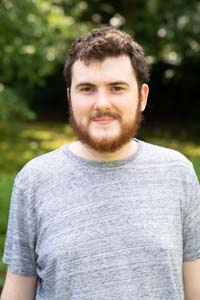 Steven Figge
WC Task Force Communications Major: Communication
Minor: English Writing
Consulting Projects/Specialties: Helping to synthesize and organize information (Ex: a research paper, but where the research is already done)
Personal Fun Fact: I've traveled outside the country for video game tournaments!
Favorite Genre: Self-Help/Personal Improvement
Other Campus Activities: Esports team for League of Legends; host of the AQ Diff Podcast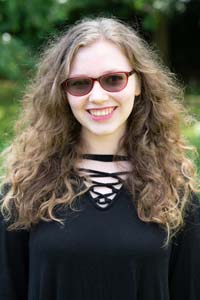 Summer Hickok,
WC Task Force Communications
Major: English Literature
Minors: English Writing and Communications
Consulting Projects/Specialties: I love brainstorming! Thinking about the project is an essential part of the writing process.
Fun Fact: Much like Elle Woods, I am a Gemini vegetarian.
Book Recommendation: If you're looking for a nostalgic, magical read: The Wonderful Wizard of Oz by L Frank Baum. If you're looking for a gory, gay read: Exquisite Corpse by Poppy Z Brite.
Campus Activities: I'm a member of the Writer's Guild, Encore, and the Table-Top Games Club. I also am involved in theatre and writing around campus.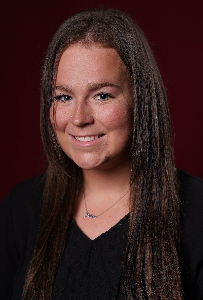 Grace Maguire
WC Task Force ENGL203 Liaison and WC CORE Intern
Majors: Business Administration and Communication
Minor: English with an Emphasis in Writing
Consulting Projects/Specialties: Organizing Thoughts by Creating Outlings, Proofreading, Creative Writing, and Praxis Proposals
Fun Fact: I starting snowboarding at the age of 5.
Favorite Genre/Author: Romance; Favorite author is Colleen Hoover
Other Campus Activities: AQ Varsity Softball Player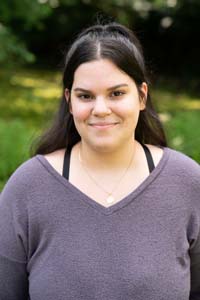 Lianne Martinez
WC Remote & Resources Advisor (R2)
Major: Business Administration
Minor: English Writing and Music
Consulting Projects/Specialties: Brainstorming and organization
Fun Fact: I can crack both of my wrists constantly.
Favorite Genre: Thriller and Mystery
Additional Campus Activities: College Band
Alex Rodriguez
Major: English | Minor: Communications
Specialties: Deep thoughts and creative approaches to real world situations.
Fun Fact: Music is a huge passion of mine, and I know word for word over 1000s of songs!
Book Recommendation: Can't Hurt Me by David Goggins
Campus Activities: Volleyball and possibly theater next semester!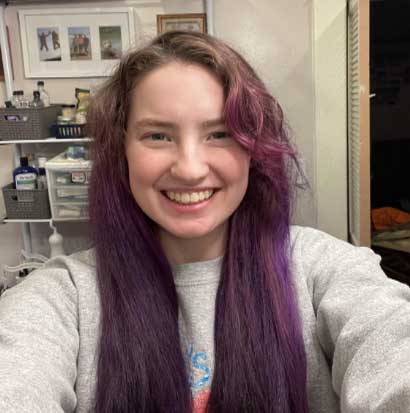 Anna Benstead
Major/Minor(s): Spanish, English Literature, Secondary Education
Personal Fun Fact: I am a twin
Recommended Book, Genre, or Favorite Author: Currently recommend "This Will Only Hurt a Little" by Busy Philipps
Other Campus Activities: Swim team, Contemporary Writers Series Student Representative, Athletic, Concert, and Jazz Band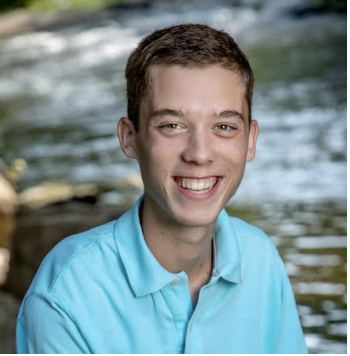 Carson Lafferty
Major: Secondary Education
Specialties: Brainstorming, proofreading
Fun Fact: I've met Bill Nye the Science Guy
Recommended Book: Slaughterhouse-Five by Kurt Vonnegut
Other Campus Activities: I run Cross Country and Track. I'm also in the history club.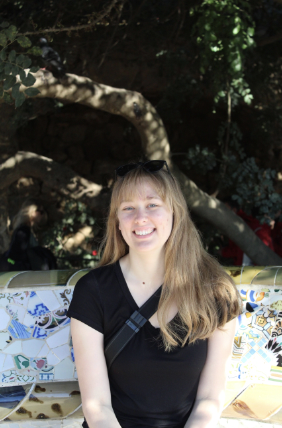 Grace Giroux
Major: Spanish | Minors: Women's Studies & Studio Art
Fun Fact: I just got back from my study abroad semester in Spain!
Fav Book Series: Flavia de Luce by Alan Bradley
Other Campus Activities: I work at the Women's Studies Center and the Circle Theatre Box Office.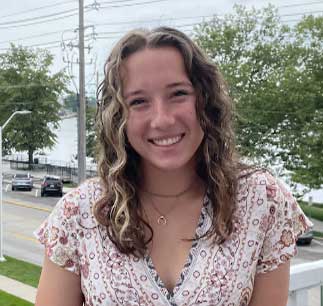 Grace Wilson
Major/Minor(s): Majoring in Political Science and Minoring in English
Specialties: Brainstorming, Organization/Structure
Fun Fact: The only bone I've broken is my big toe!
Favorite Author: Kate Quin
Other Campus Activities: Soccer, Insignis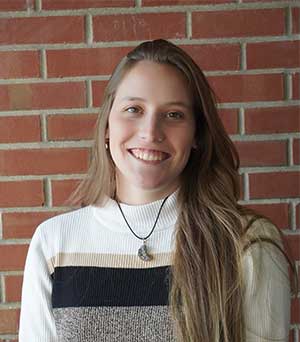 Julia Williams
Major: Environmental Studies| Minor: English Writing
Specialties: Creative writing and biology
Fun Fact: I am a second degree black belt!
Favorite Genre: Fantasy, Thriller, and Horror
Other Campus Activities: I play Softball for Aquinas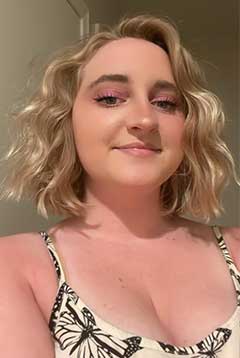 Laura Kuzmicz
Major/Minor(s): English Writing
Specialties: Fictional works, poetry, literary research papers
Fun Fact: I have been a bass player for 7 years, I'm apart of the Aquinas Jazz Band and Kent Philharmonic Orchestra
Recommended Book: I recommend I'm Thinking Of Ending Things written by Iain Reid. It's incredible, mind bending and will leave you speechless once you finish!
Other Campus Activities: Band, Jazz band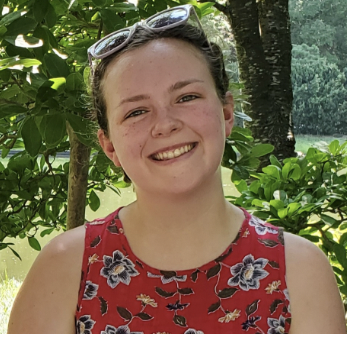 Mary Green
Major: History | Minor: Spanish
Specialities: Brainstorming, Final edits
Fun Fact: I have an irrational fear of icicles
Recommended Book: 12 Steps to Normal by Farrah Penn
Campus Activities: History Club, Spanish Club, Athletic Band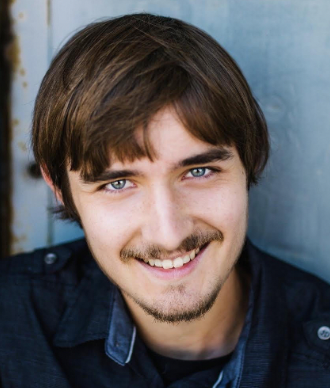 Matthew Schieber
Major: English Writing | Minor: Communication
Specialties: Organization, structure, and vocabulary
Fun Fact: I took Latin in high school.
Favorite Book: The Book Thief by Markus Zusak
Additional Campus Activities: Cross Country and Track (5k and 10k are my bread and butter).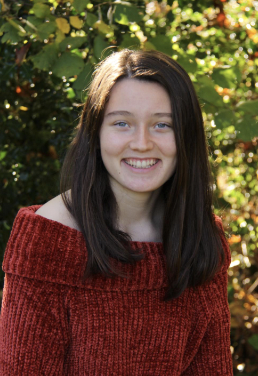 Sydney Shenk
Major: Biochemistry & Molecular Biology | Minor: Psychology
Specialties: Research Papers, Lab Reports
Fun Fact: I'm from Washington State!
Favorite Genre: Horror/Thriller
Other Campus Activities: AQ Women's Soccer, Chemistry TA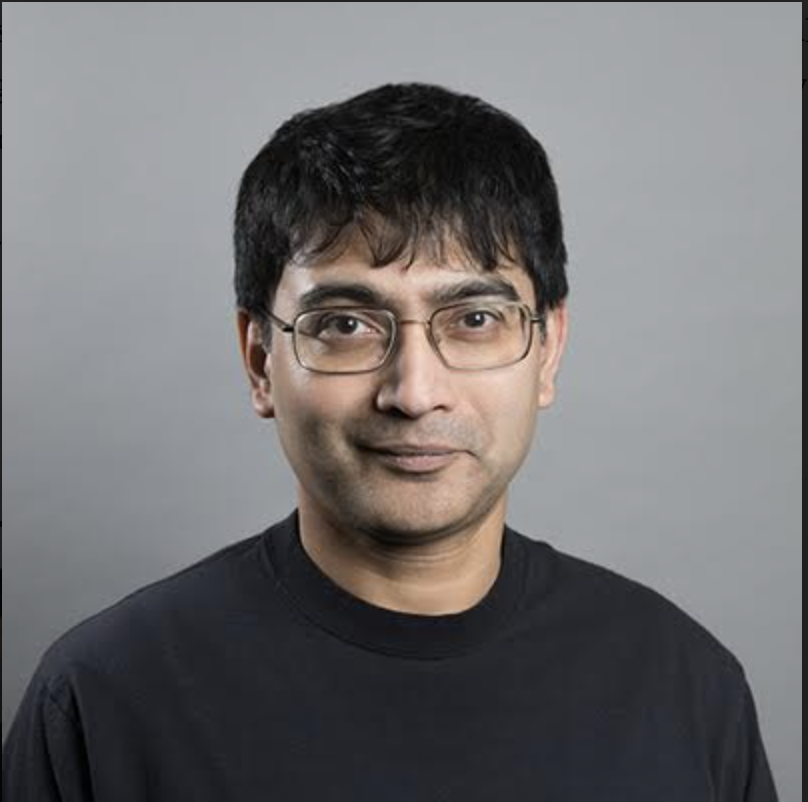 Yashowanto Ghosh
Major: BFA
Specialties: Can consult for German-language papers!
Fun Fact: I am starting to learn Spanish
Favorite Author: Guenther Grass
Other Campus Activities: I also teach math and consult at the Communication Lab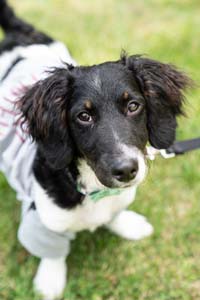 McGee
Doggie Consultant and Woof 'n' Words Champion
Majors: Mischief-Making and Snuggles
Minor: Exploration
Consulting Projects/Specialties: Kids Food Basket; Brainstorming; Writer Anxiety Management
Fun Fact: I am a miniature bernedoodle
Favorite Toy: my stuffed llama
Additional Campus Activities: Walking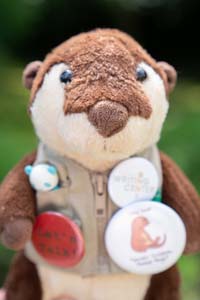 Odin the Otter
World's Best Writing Center Mascot
Majors: Encouragement and Comfort
Minor: Adventure
Consulting Projects/Specialties: I like all writers and all writing! I especially like writers who say stuff like "I can't write!"
Fun Fact: I was kidnapped in 2021 by a couple of AQ baseball players (but I liked my kidnappers a lot, and we started an Instagram thread together to keep the AQ community informed that I was ok!). I was returned safely…but now I have a real love for AQ Adventures!
Favorite Saying: You Otter Be Writing With Us!
Additional Campus Activities: Everything. I like everything!
Craig the Turtle
World's Most Humble Writing Center Mascot
Majors: Persistence and Patience
Minor: Contemplation
Consulting Projects/Specialties: I am an excellent listener.
Fun Fact: I prefer to stay in Julie's office. You are welcome to visit me. If you sit in silence, you can hear my quiet wisdom.
Favorite Author: Shel Silverstein
Additional Campus Activities: Storytime in Julie's office. I like to listen.