Kyle Kwaske '16
Ambitious Alumni, Kyle Kwaske, graduated from Aquinas College in 2016 with a degree in Business Administration and Sport Management with a concentration in Marketing. From his start at Aquinas, Kyle was determined to pursue a career in the Sport Industry. In order to stand out to future potential employers, Kyle set a goal to obtain at least five jobs and/or internships in the Sport Industry by the time he graduated. With the help of his natural drive and hard work ethic, he accomplished this goal.
"I would attribute a lot of the blessings I've received from getting out there and doing internships. At the end of the day it's all about experience and who knows who you are."
Kyle's first internship began the summer before his junior year working with the Houston Texans NFL Team. After gaining experience with the Texans, Kyle landed not one, but two internships his junior year at Aquinas. The first internship was with the Grand Rapids Sports Hall of Fame, ending the first semester of his junior year. The second internship was with an NBA minor league system called the Grand Rapids Drive, lasting the entire school year. In between his junior and senior year, he interned at Global Partnerships through the NBA. Kyle continued his involvement with the NBA throughout his senior year, returning to the Grand Rapids Drive, this time working a full time paid internship.
Kyle credits a lot of his recent success to his time working with the Grand Rapids Drive. Through his experience with the Drive, he was able to meet many amazing people, two of which worked for the NBA. Through these connections, Kyle was informed of the NBA Associate Program, the entry level position that leads to working with the NBA post-graduation. After applying and undergoing rigorous interviewing the winter of his senior year, Kyle earned a spot in the NBA Associate Program. With this success, he moved to New York City, New York in August 2016 and started working in his current position September of that same year.
The NBA Associate Program position is a two-year long job in which participants rotate four times in six-month periods working in various departments within the NBA. Through this program, Kyle has been able to meet and work with many great people, immensely expanding his network. He is nearing the end of his two-year duration in the Associate Program and will be permanently placed into a department September of 2018. Once in his new position, Kyle is sure to continue cultivating the skills he has gained from his past internships, thereby further growing in the success he has had working with the NBA.
---
Ankita Bhatia '15
Ankita Bhatia, a double major in Sports Management and Business, has had great success upon graduation. A transfer from Eastern Michigan University,
Bhatia graduated from Aquinas in 2015. She then went on to work with the Detroit Pistons in an internship involving sales, marketing, finances, and Human Resources.
Bhatia's internship with the Pistons gave her the opportunity to work with Google. She began in Michigan, but was quickly transferred to Google Headquarters in California, where she has been for 12 months. During her time there, Bhatia has been the recipient of the New Business Associate Award for Q1 2016. 'After winning that award, I realized that I was really passionate about what I was doing, and spending time which ultimately resulted in a lot of success.'
---
Sam Connell '13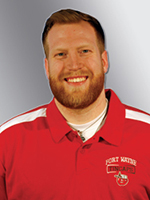 Sam graduated from Aquinas in December of 2013 with a Sport Management/Business Administration Degree. Shortly thereafter he moved to Fort Wayne, IN and began an internship with the Fort Wayne TinCaps (Single-A Affiliate of the San Diego Padres). At the completion of my internship, he was offered jobs with five different teams all over the country and chose to move to Peoria, IL and work for the Peoria Chiefs before ultimately moving back to Grand Rapids to work in the front office for the West Michigan Whitecaps. He is entering his third season as a Ticket Sales Consultant for the Whitecaps where he focuses on selling ticket packages and group outing experiences to some of the top companies in West Michigan.
---
James T. Hogan '11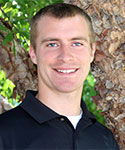 In the fall of 2008, James T. (JT) Hogan began his time at Aquinas College. A graduate from Traverse City West High School in Traverse City, Michigan, JT recalls many fond memories of his time as a student at Aquinas College. During JT's time at Aquinas, he double majored in sport management and business administration with a minor in mathematics.
JT loved the people at Aquinas. The faculty, students, alumni, and support staff all seemed to exude the same positive energy and message during JT's experience. As a result, this feeling gave JT the confidence he needed to feel supported enough to challenge himself in his academic career.
In August of 2009, JT was elected the Sport Management Clubs' Public Relations Director. Within one year, JT was elected the Sport Management Club President, a position that supplied him with many leadership opportunities that have now helped him excel in his life today. In his position as president, he was in charge of heading meetings, coordinating workers and fundraising efforts for "AQ Run Thru 5K" as well as overseeing the dodge ball tournaments. All of these tasks that he was in charge of helped JT see what he was capable of.
Dr. Heather Kesselring-Quakenbush was a professor who significantly helped JT throughout his academic career. He admired her tireless efforts to promote the Sport Management Club. She worked to expose the club to networking experiences, as well as bring in guest speakers that made a huge impact in his experience. She was someone who visibly wanted to see all of her students succeed and be the best they could be in the field that they chose. This was a constant motivation for JT. Her efforts for the program have continued to do great things. She is someone who makes JT proud to be a Saint.
"JT set himself apart for other students by being willing step up to both leadership and responsibility," said Dr. Kesselring-Quakenbush. "In the sport management major, we have number of competent students who are willing to work hard, but are uncomfortable in taking the lead role of club president. JT was not only competent and hard working, but he was also not afraid of leadership or responsibility. He was also the first of our presidents to reach out to the other student clubs to engage in some collaborative events. With his leadership, fearlessness and collaboration skills, it is no surprise that he again set himself apart by becoming the youngest AD in the state of Michigan. I'm very, very proud to be able to say he's one of ours."
Aquinas taught JT professional courtesy. He learned many lessons during his college experience, and the results helped him shape who he is today. He learned to always support others to be the best that they can be, to show respect regardless of the situation, and above all, always put faith first.
Aquinas impacted JT's life in many ways. Not only did he meet his future wife at Aquinas (they graduated together and plan to marry in June 2015), but also his major helped directly set him up for his career. In August 2011, JT began an internship at Kingsley High School. Without this required internship for his major, JT would not have been in the right place at the right time to start his career as an athletic director at Kingsley High School. This experience has allowed him to continue to move forward and give him direction in which way he wanted his career to go.
After his graduation in December 2011, JT was hired as the interim athletic director at Kingsley High School, which he started in January 2012. In September 2012, JT was hired as the fulltime athletic director. He worked for Kingsley High School for the next two years. In July 2014, JT was hired as the athletic director for Allendale Public Schools, where he is currently the director of educational athletics.
"Every experience I had at Aquinas, from hosting the AQ Run Thru 5K, to networking events, social gatherings, and challenging classes have played some role in how I am able to manage daily situations in my job today," JT said. "Having a strong knowledge base of event supervision, specific sports and their rules help me to do my job to the best of my abilities. Because of Aquinas, I can confidently walk into the office every day."
---
Anthony Lamerato '05
Anthony Lamerato graduated with a bachelor's degree in business administration and sports management. He was recently honored with on a spot in DBusiness magazine's Detroit 30 under 30 list. This list honors the most successful and cutting edge executives in the Metro Detroit area. He currently works as the director of sales for the WXYZ channel 7 and WMYD channel 20 overseeing all sales of TV advertising. He and his team sell to many major business clients such as Chrysler, Ford and Sam Bernstein Law Firm. In an interview, Lamerato enthusiastically stated "you name it we sell it." Lamerato is a perfect example of someone who values higher education and is able to use what he learned in college and through working to propel his career and make a difference in the business world.
---
AQ Alumni Sport & Fitness Network
Sport
Alexander (Zander) Atwood '14
Ticket Sales
University of Purdue Athletic Department

David Baldwin '09
Senior Director, Membership Development and Group Sales
Miami Dolphins

Mike Craven
Operations Manager
West Michigan Whitecaps

Cory Garneau '11
Sr. Consultant, Premium Membership Services
Atlanta Hawks

Alec Gignac '17
Account Executive
Dubuque Fighting Saints

Mike Kalchik '11
Director, Ticket Operations
Lancaster Barnstormers

Casey McDonald '13
Game/Events Manager
New Jersey Institute of Technology

Taelor Sanders '13
Project Manager & Sports Director
RMG Technologies

Brandon Scherzer '16
Community Affairs Coordinator
Detroit Tigers

Elmer Straub '94
Vice President of Event Booking
Amalie Arena

Jacob Thayer '08
Senior Account Executive
IMG: University of Michigan Athletics

Fitness/Health
Jaclyn Braspenninx '07
Fitness Specialist & Healthy IU Manager
National Academy of Sports Medicine - Certified Personal Trainer
IU Health
Carlee Chapman '10
Fitness Team Leader
MVP Sports Clubs
Jason Epplett '99
Director
Spring Lake Community Fitness and Aquatics Center
Nick Grady '14
Lead Sport Program Specialist
YMCA
Adam Jauregui '02
Group Training Coordinator
Lifetime Fitness
Shandy Longcore '02
Director of Operations
MVP Athletic Club - Rockford
Anne-Marie Shumaker '12
Multi-Site Director and Sports Specialist
Lowell YMCA
Mitch Spelde '13
Fitness manager
Snap Fitness
Devin Tarrant '10
Co-Owner & Managing Partner
Applied Fitness Solutions
Audrey VanderKamp '06
Life Coach
Lifetime Fitness
Athletics
Shannyn Fasbender '93
Athletic Director East Grand Rapids Middle School
Athletic Supervisor East Grand Rapids Parks & Recreation
Bryan Rizzo '90
Athletic Director
Madonna University

Katy VanCuren
Assistant Principal
Rockford HS

Other sport related careers
Jaclyn (Jackie) Reedy '13
Catalog & Corporate Sales Manager
Kentucky Derby Museum
Tom Sadler
CEO & President
The Arizona Sports and Tourism Authority
Do you belong on this list? If you'd like to be highlighted on the AQ Alumni Sport and Fitness Network, please send an e-mail request to hak001@aquinas.edu and include the following information: name, graduation date, title, company and web site, and contact information (optional)