Dan Diederich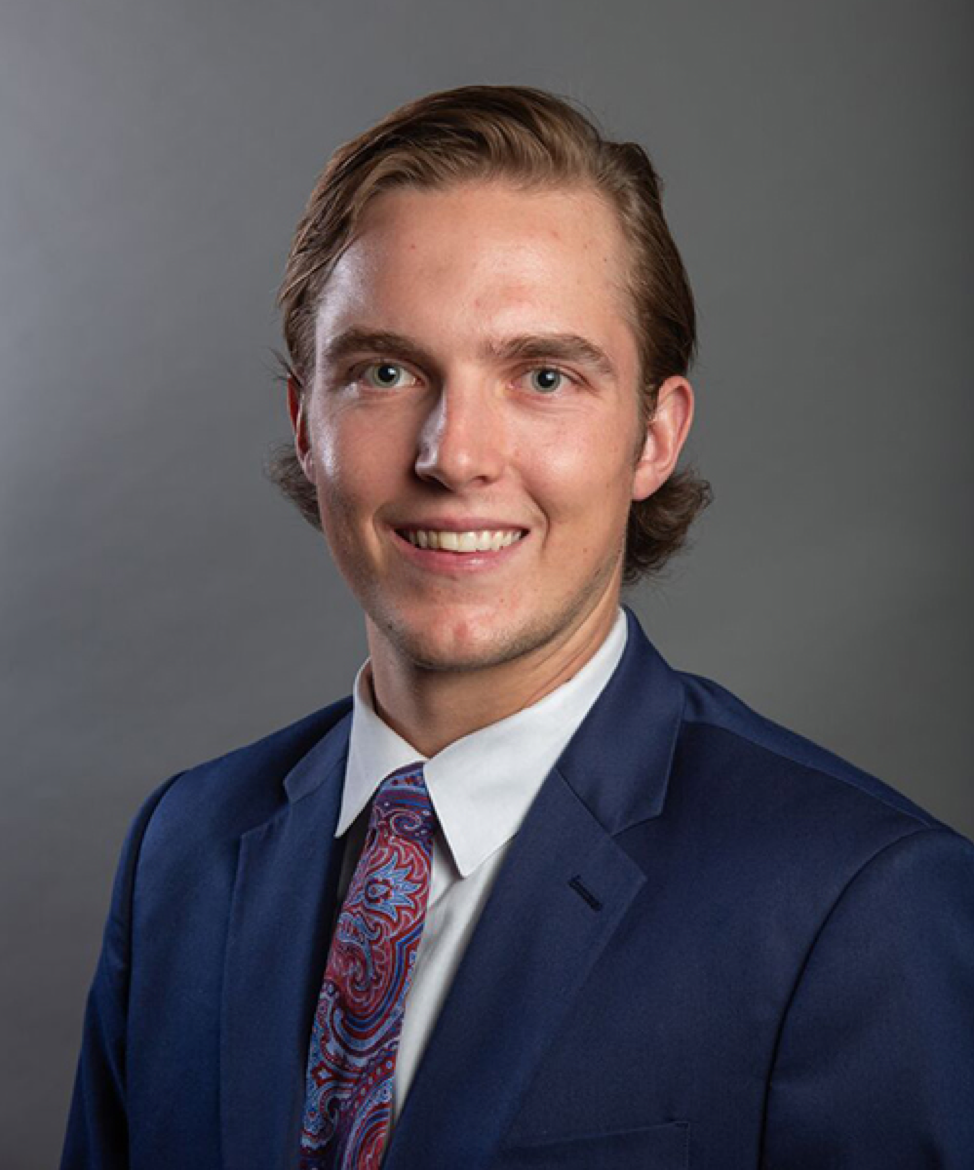 Alumni Dan Diederich has found much success after graduating with a degree in Business Administration and a concentration in Marketing from Aquinas College in May 2019. He is currently the Business Lines Manager at TDA Insurance & Financial in Walled Lake, Michigan. His parents own an independent insurance agency, and Dan hopes to one day take over the family business with the help of his brother.
Dan's experiences at Aquinas College provided him with many opportunities to enhance his skills, which aided in his career after graduation. He took on many leadership roles during his time as a Saint, including captain of the Men's Lacrosse team, President of the Association of Student Athletes (ASA), and President of the Leadership Development Program (LDP). Dan expressed the importance of getting involved and meeting as many people as possible during college.
"These roles taught me a lot about leadership, working with teams, and giving back to the community by service."
He also had the opportunity to intern at Highland Group, a Grand Rapids business owned by another Alumnus, Scott Crowley. This internship allowed Dan to see how a business was run from a perspective other than his parents'. He was also elected to be a member of Aquinas College's Alumni Association Leadership Council (AALC).
Aquinas College played a key role in Dan's growth. His time at Aquinas taught him teamwork, especially within such a close-knit community. "Being able to get different groups of teams to work together to capitalize on win-win is something that Aquinas taught me," Dan said. He also admires the ability of Aquinas students to work together for the common good of the college community.
In his free time, Dan stays active by playing lots of sports, such as golf, basketball, softball, volleyball, and of course lacrosse. He also enjoys fishing and being outdoors. Dan is also very active in the Novi and Lakes Area of Commerce Young Professional Groups.
---
Sidney Veneklase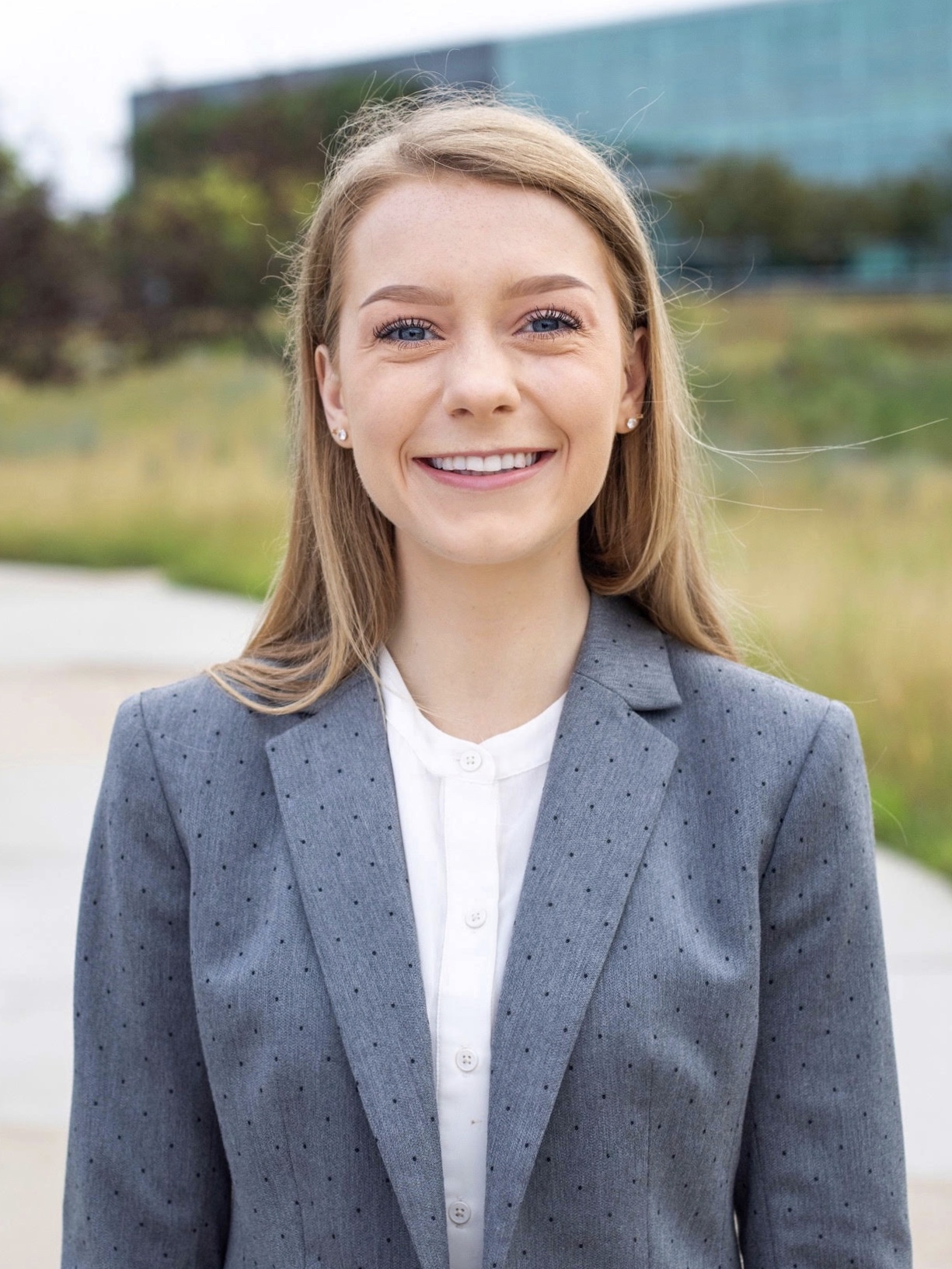 Sidney Veneklase graduated in May 2019 with a dual major in Business Administration and Communication and a minor in Political Science. She transitioned from her role as an intern with the Ancillary team at Steelcase while a student at Aquinas to a full-time position as Communications Specialist.
In this role, she manages content for an online application called Marketplace that allows dealers, designers, sales representatives, and customers to save and plan projects using Steelcase's Ancillary Portfolio. In her position, Sidney facilitates uploading content, maintains positive relationships with company partners, and curates the site to provide the most user-friendly experience.
From her personal experience, Sidney emphasized the importance of pursuing internships early on. She noted that whether paid or unpaid, internships are a valuable tool that allow one to network and can lead to many other great opportunities.
"Interning, volunteering, and getting experience in the field is one of the most effective tools I've found for networking. Nothing helps you connect with the people that will help advance your career better than working alongside them."
From the welcoming instructors to classroom dialogue, Sidney attributes much of her success to her undergraduate experiences at Aquinas. "Aquinas helped me understand what it means to be part of community, how to be a team player, and ways to always act with compassion and generosity. Working at a large company requires openness and eagerness, two characteristics that my undergraduate experience helped shape."
While at Aquinas, she worked at the Aquinas Media Center, which allowed her to connect with the Communications Department for a short internship the summer after her sophomore year. "My combination of work, organizational involvement, and academic performance helped communicate to hiring managers that I apply myself both in and out of the classroom," she said.
---
Craig Welch IV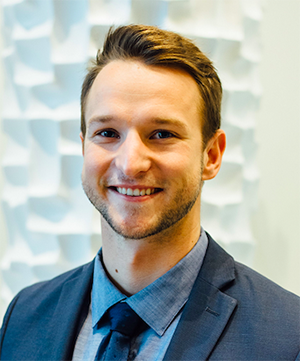 Craig Welch IV transferred to Aquinas to finish his college education where he found a friendly welcoming community, and business successful professors. He graduated from Aquinas in 2016 with a degree in Business Administration.
"If you take in interest in other people's lives and do everything you can do to help them, you'll likely benefit from your selflessness, but even if you don't, you'll at least become a better person."
Craig works as a financial advisor as part of The Smits Welch Group at Merrill Lynch Wealth Management specializing in working with C-level executives and senior level managers. Outside of work, Craig serves on non-profit boards including Metro Health University of Michigan Foundation Board of Directors, the I Understand Board of Directors, Steelcase's Class B-Shareholders Council, and the Aquinas Alumni Business Association.
Craig helped create the Aquinas Alumni Business Association. Craig expressed that he left the school with more than just a degree. He felt graduating from Aquinas was practical and helped him in real-life business scenarios.
---
Jacob Bedi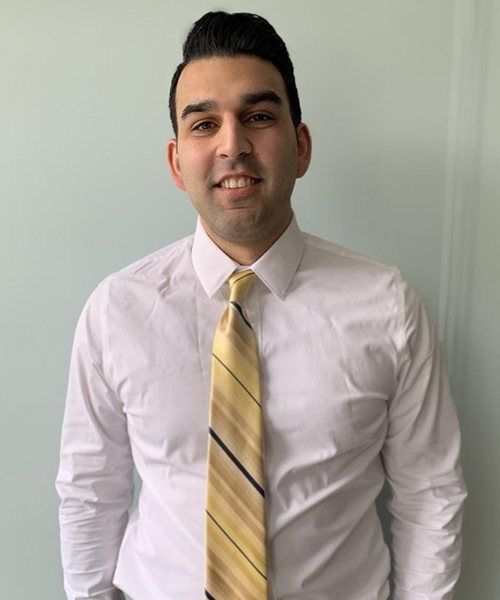 Jacob Bedi graduated from Aquinas College in 2017 with a degree in Business Administration and a concentration in Marketing.
Aquinas offered the life balance that Jacob was searching for in college. It gave him the opportunity to receive a good education while also playing the sport he loved. Aquinas enhanced his communication skills along with various real-life business skills as well. When asked how he would describe Aquinas in one word, he said, reputable, especially in the business world. Aquinas' professors were invested in his education. He felt the true caring and respectful nature a small campus had to offer. In his sophomore year, Jacob interned with Northwestern Mutual Life Insurance Company. This showed him what insurance companies were all about, and Jacob loved it. He formed a wide network of colleagues that he is still in touch with today.
Jacob was a member of the men's soccer team during his four years at Aquinas. After graduation and before going to his first interview, Jacob utilized the help of Aquinas' Advantage Center to help review his resume. He now works as a financial advisor at New York Life Insurance Company.
---
Patryk Biel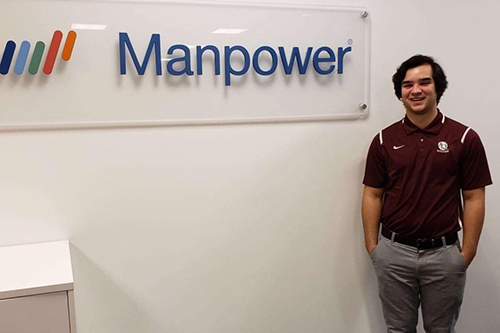 Patryk Biel is a legal compliance officer at ManpowerGroup Corporation after graduating from Aquinas with a Business Administration and Communications degree. Aquinas College gave Patryk the confidence needed to secure his first job. During his interview with ManpowerGroup he felt, "calm and confident," and felt respected by the company for recognizing his degree from Aquinas and it being such a reputable school.
Aquinas College helped him create relationships with his professors and he really liked the Catholic Dominican environment and community. He felt very welcomed by the close-knit environment found at Aquinas. The faculty members at Aquinas gave Patryk the tools and support he needed to balance a healthy academic, athletic, and religious life.
Patryk was a member of the men's soccer team and was captain of the team for two years. As captain, he created so many friendships that will last a lifetime.
---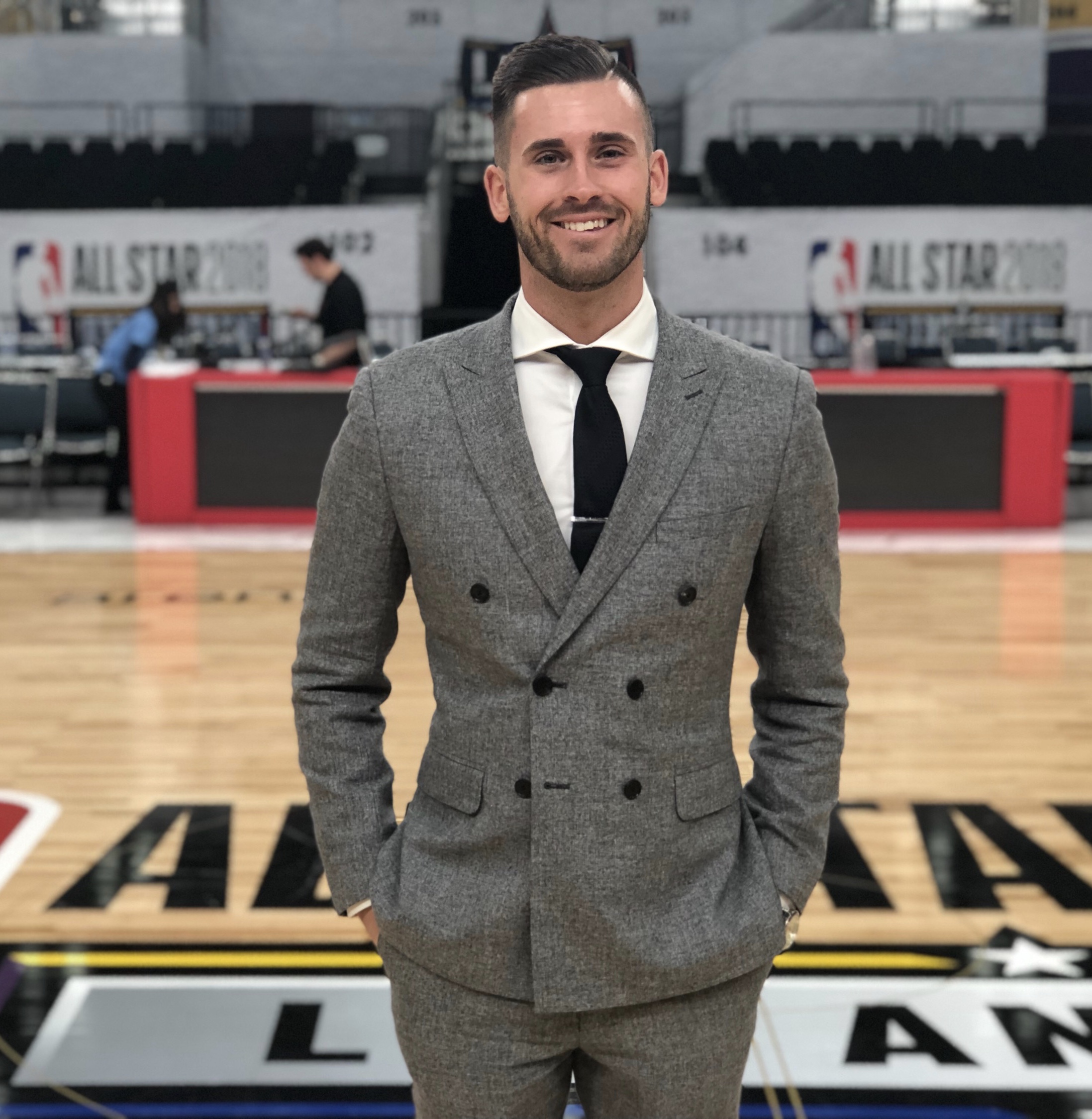 Dedication, Determination, and The Drive: AQ Alumni takes on the NBA
Ambitious Alumnus, Kyle Kwaske, graduated from Aquinas College in 2016 with a degree in Business Administration and Sport Management with a concentration in Marketing. From his start at Aquinas, Kyle was determined to pursue a career in the Sport Industry. In order to stand out to future potential employers, Kyle set a goal to obtain at least five jobs and/or internships in the Sport Industry by the time he graduated. With the help of his natural drive and hard work ethic, he accomplished this goal.
"I would attribute a lot of the blessings I've received from getting out there and doing internships. At the end of the day it's all about experience and who knows who you are."
Kyle's first internship began the summer before his junior year working with the Houston Texans NFL Team. After gaining experience with the Texans, Kyle landed not one, but two internships his junior year. The first internship was with the Grand Rapids Sports Hall of Fame, ending the first semester of his junior year. The second internship was with an NBA minor league system called the Grand Rapids Drive, lasting the entire school year. In between his junior and senior year, he interned at Global Partnerships through the NBA. Kyle continued his involvement with the NBA throughout his senior year, returning to the Grand Rapids Drive as a full-time paid intern.
Kyle credits a lot of his recent success to his time working with the Grand Rapids Drive. Through his experience with the Drive, he was able to meet many amazing people, two of which worked for the NBA. Through these connections, Kyle was informed of the NBA Associate Program, the entry-level position that leads to working with the NBA post-graduation. After applying and undergoing rigorous interviewing the winter of his senior year, Kyle earned a spot in the NBA Associate Program. With this success, he moved to New York City, New York, in August 2016.
---
Alumni Takes His AQ Education to IBM
To say that Aquinas alumnus Eric Berki is a high achiever is an understatement. Graduating in 2017 with a dual major in Business Administration and Communication and a lot of hard work, Eric was able to land the job of a lifetime straight out of school. Eric, by title, is a Watson Customer Engagement Portfolio Specialist working at IBM in Chicago, Illinois. In shorter terms, he meets with customers to help them find the best artificial intelligence programs for their business' needs.
"My passion is propelling corporations in the industrial market, and assisting them to reach new heights through the ideal artificial intelligence marketing, supply chain, and eCommerce solutions."
Eric originally came to Aquinas because of his opportunity to play on the baseball team. He was also attracted to Aquinas' quality Business Department. Throughout his college experience, Berki put his time to use and obtained four different internships that allowed him to find his way to the successful job he currently holds.
His first internship was with the Grand Rapids Griffins during his sophomore year, in which he was a game-night intern, running multiple booths throughout the stadium. The summer of his sophomore year, Eric worked on the Hurricane Junior Golf Tour where he spent a lot of the time traveling around and working long hours, but ended up making the original connection to get him into the IBM world. In the spring of his junior year he worked on the marketing side of business with Ingalls Pictures. Thanks to the early networking connection, the summer after his junior year he worked as a sales intern at IBM. This final internship solidified a relationship with the company giving him the opportunity to continue his career after college.
Eric is employed at IBM since his Graduation in May of 2017. Although Eric's success mainly came from his strong work ethic and passion, he relayed that Aquinas was a helpful tool. "The professors at Aquinas are all extremely willing to help with connections, not only in Grand Rapids, but personal as well.
---
Alum Finds Success at Google Headquarters
Ankita Bhatia graduated with a double major in Sports Management and business in 2015. She then worked with the Detroit Pistons in an internship involving sales, marketing, finances, and Human Resources. Bhatia's internship with the Pistons gave her the opportunity to work with Google. She began in Michigan, but was quickly transferred to Google Headquarters in California.
---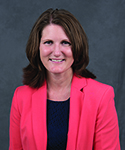 AQ Alum Named VP of Continued Care Services at Lakeland Health
Lakeland Health named Melinda Gruber, Ph.D., '91, as Vice President of Continued Care Services.
---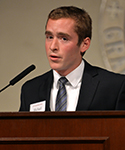 Michael Gagnon
Michael Gagnon '14 was a business owner while at Aquinas College, and has since found work using his well-cultivated marketing talents with Stryker Medical, a Fortune 500 Company.