Student Clubs and Activities
Sigma Beta Delta
Sigma Beta Delta, an International Honor Society in Business, Management and Administration, installed its first chapter in March 1994 at Belmont University. It currently has more than 20,000 members with chapters in most states. The Aquinas College chapter was installed on May 4, 2004.

Sigma Beta Delta was established to honor students who have attained superior records in business programs in schools and colleges with regional accreditation. The organization provides an opportunity for the faculty and institution to recognize and encourage scholastic excellence. Sigma Beta Delta also encourages and promotes aspirations toward personal and professional improvement and a life distinguished by honorable service to humankind.
Chapter Officer
Mr. Tony Burdick, President
---
Leadership Development Program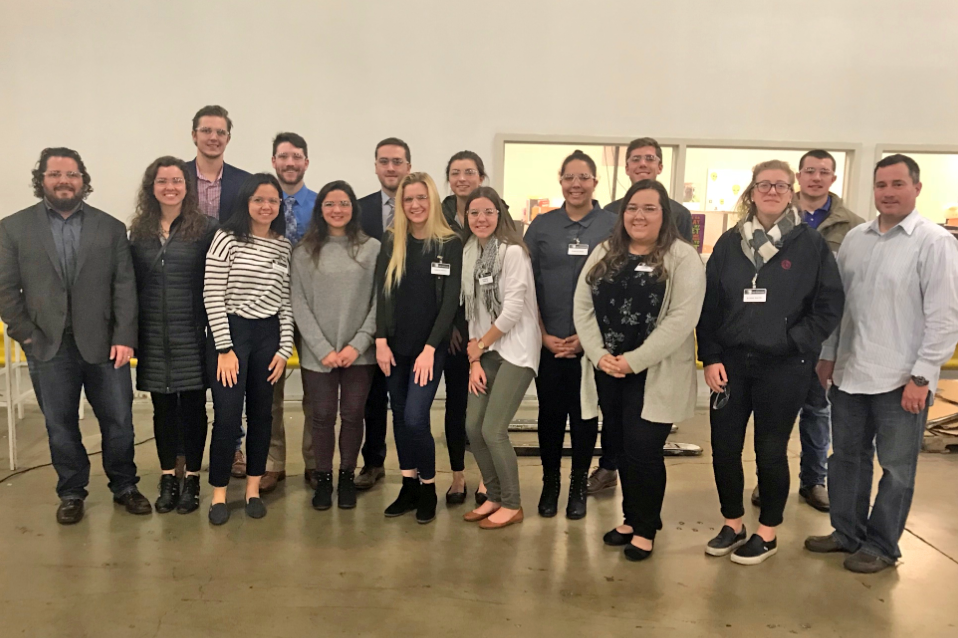 The Leadership Development Program (LDP) runs every other week in the fall semester. Students at Aquinas get to meet with executives and other business leaders in the Grand Rapids Community at their places of business. We tour their office complex or manufacturing facilities, and students get to ask questions of the executives about business insights, expectations, and how these leaders used failure as a platform for future success. Goals for the students include internships to full-time employment. Past members of our LDP have earned internships and full-time positions with IBM, the NBA, Jandernoa Entrepreneurial Mentoring, Brewery Vivant, Notions Marketing, and Grand Rapids Foam Technologies.
Faculty Advisor: Mr. Mark O'Toole
---
Student Competitions
ACG Cup

Faculty Advisor: Mr. Tom Olive
The ACG cup is an Intercollegiate case study competition where "Student participants gain invaluable experience in a real-world context, receive feedback from leaders in the local business community, create networks, and compete for a cash prize." ​
The MWest Challenge is "a student venture competition designed to creat cross collaboration between students that span across several universities from West Michigan."