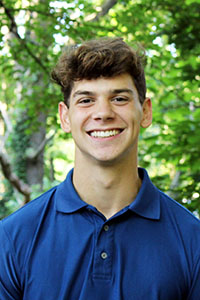 Senior Cal Lind is exceeding in all departments of his time here at Aquinas. He is a Business Administration major with a concentration in Human Resources, and a minor in mathematics, with many extracurriculars to fulfill his college experience.
"One thing that's really nice about Aquinas is its location to Grand Rapids. I feel like there's a lot of networking opportunities available."
Cal was originally attracted to Aquinas due to the opportunity to play soccer for the Aquinas team and because of his Catholic background, he liked being a part of a Catholic community. Lind was always interested in a business degree, whether that be marketing or human resources related. He also loved the networking idea of being so close to a booming city like Grand Rapids. After graduation, Cal would like to find a job in the Grand Rapids area in the Human Resources department specifically, and build a career for himself through solid networking.
Along with being a rigorous academic student and a member of the soccer team, Cal is also a student ambassador and an employee at the fitness center on campus. He also lives on campus in a Learned Living Community, an on campus house meant to teach, educate, and volunteer people about the environment and how to make lifestyles more sustainable.
Anna Curcuru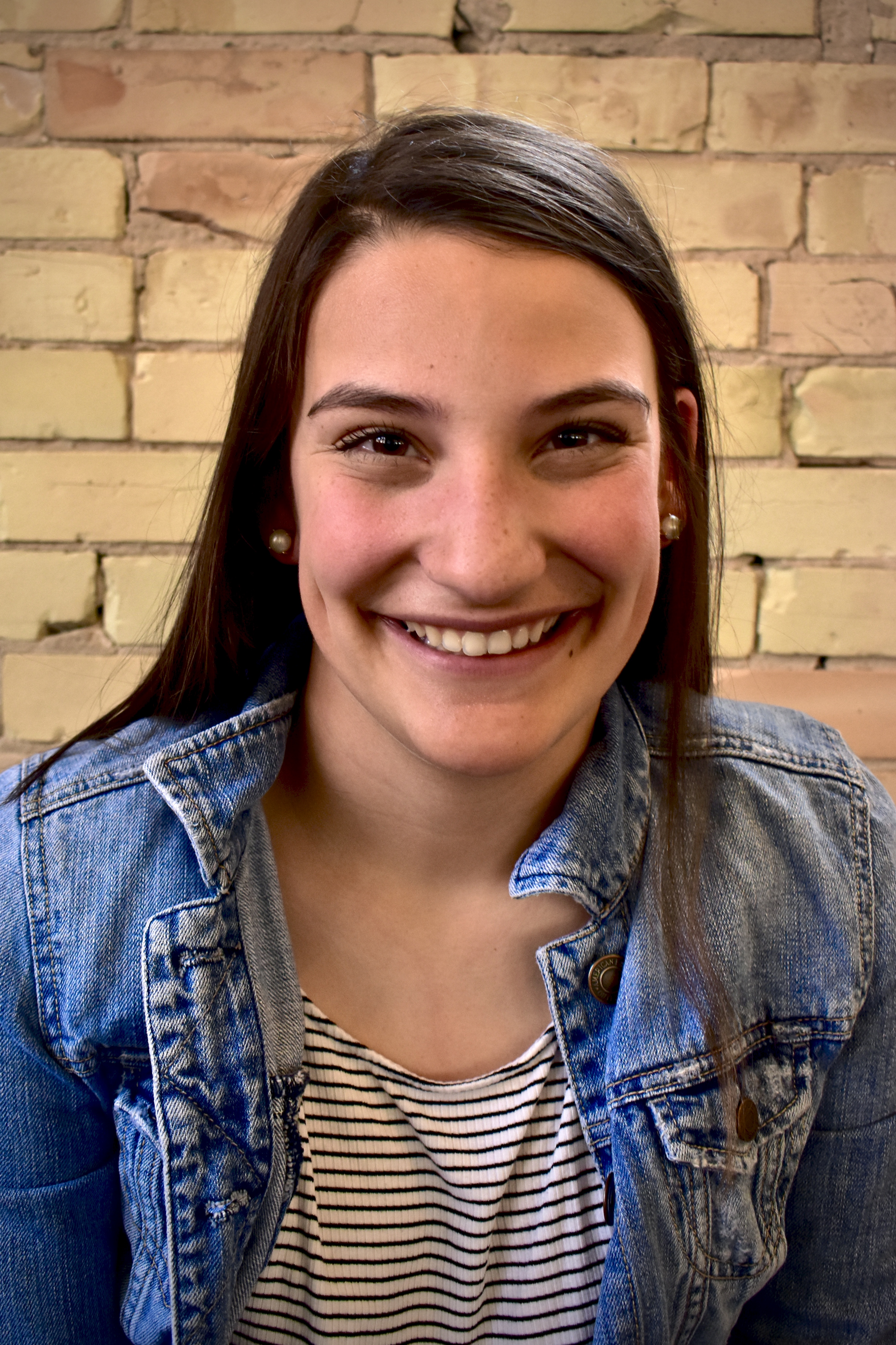 Senior, Anna Curcuru, is a thriving student athlete at Aquinas College, majoring in Sport Management with a concentration in Marketing. From a very young age she knew she wanted to study Sport Management, admitting she dreamt of making it big in the Sport Industry, once aspiring to be a pro athlete or the CEO of Nike when she was little.

Between the great Sport Management program and the opportunity to hold down a position as an attacker for the Aquinas Women's Lacrosse team, Aquinas College offers everything Anna was looking for. She also loves the college's location, as the Grand Rapids area is filled with various fruitful activities to be involved in, especially within the Sport Management field.
"Don't be afraid to get involved in your field. There are always volunteer activities to take advantage of."
In fact, Anna stated her favorite thing about Aquinas is the vast array of opportunities found on campus. One opportunity in particular that she has been able to take advantage of is a position as a Building Manager on campus. She claims she has learned more about herself through this position than any other experiences she has had previously.
Beyond her studies, Anna stays busy with various extracurricular activities. Along with her role as a building manager and a member of the lacrosse team as previously mentioned, she is also a student ambassador for the college. Anna has already completed two internships during the summer of 2017 as well. One internship with West Michigan Sports Commission and the other with the Michigan Sports Academy.
While Anna still has a couple years before graduating, she knows she wants to be involved in the Sport Industry, one way or another. This coming summer of 2018, she plans on interning with a Sports PR Branding Firm in Chicago. Anna is hoping her experience there will help guide her in the right direction toward her future career path.