Communication at Aquinas College
Welcome to the Aquinas College Communication Lab!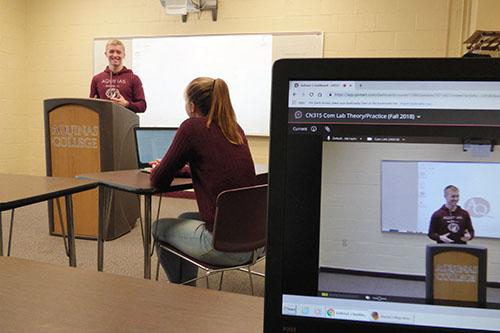 The primary purpose of the lab is to offer opportunities for students to practice public speaking, work on speech related assignments, and gain immediate feedback from a trained upper-level communication major.
We are located on the main floor of the Academic Building, rooms 157 and 158.
In order to make an appointment, scroll to the bottom of this page and click on the "book now" button. Simply follow the directions you are prompted with and your appointment will automatically be saved. You will receive an email confirmation. If you experience difficulty, please send us an email at comlab@aquinas.edu.
Please bring any assignment descriptions that you have received from your instructor.
If you have any questions, feel free to email us at comlab@aquinas.edu.