English at Aquinas College
Writing Effective Graduate Admissions Essays
Most graduate programs require an applicant to write an essay demonstrating that the candidate deserves to be admitted into the program. These have various names, such as Admissions Essay, Statement of Purpose, or Statement of Intent. In order to create an effective essay, please follow these guidelines:
DO NOT sell yourself simply as an excellent undergraduate.
DO NOT write a one-size-fits-all essay. You need to tailor each document to fit the program.
DO present yourself as a potential graduate student. Explain how you plan to develop in their graduate program.
DO state your long-term career goals. The more specific you are, the better. Explain what you plan to do professionally once you complete their program and how their program will get you there.
DO NOT name every course that you took in your major.
DO name a specific course if it gives you special insight in your field.
DO present yourself as an individual. What have you done that a hundred other students haven't done? Include publications, presentations, positions of leadership, and appropriate work or field experience.
DO refer to specific programs at the graduate institution and explain how you are qualified to participate in them.
DO name specific professors at the graduate institution and explain why you want to work with them.
DO mention professional connections that you have.
DO discuss your essays with your advisor.
Download (pdf): Sample Admissions Essay #1 Sample Admissions Essay #2

The Etiquette of Getting Letters of Recommendation
When you apply for graduate school, you will need to get letters of recommendation. In order to get the best recommendations possible, please follow these guidelines:
Ask early in the school year.
Select professors from whom you have taken more than one course.
If one of your professors graduated from a program to which you apply, be sure to have that person recommend you.
If you know an authority in your field who isn't a professor at your school, ask that person to recommend you.
Meet with each recommender to discuss your educational and career goals.
Supply your recommenders with the following: Any forms that the individual schools require; The names and addresses for the recipients of the letters; An outline of schools and due dates for letters; A list of the courses you took from them; A list of whatever else they might mention about you; A copy of a paper or project that you wrote for that person.
Send each recommender a Thank-You card.
As the year progresses, inform your recommenders of the status of your applications.
Helpful Links
Article: Graduate School in the Humanities: Just Don't Go
Article: The Big Lie About the 'Life of the Mind'

Helpful Publications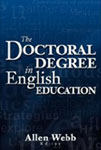 "The Doctoral Degree in English Education gathers the testimonies of graduate students and their professors, mostly former public school language arts teachers, as they develop their abilities as English teachers, earn the most advanced degree in their field, become professional leaders, and begin teaching at the university level. Responding to an on-going national shortage of professors of English education, this book provides first-hand information on deciding to pursue a doctorate, undertaking graduate studies, teaching university methods courses, writing dissertations, and entering the field as a professor of English education. This is essential reading for graduate students in English education and for any teacher considering college or university teaching." Product description courtesy www.amazon.com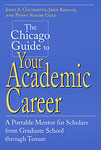 An enlightening Q&A about Graduate School taken from a chapter of The Chicago Guide to Your Academic Career. >>More