It's your time to discover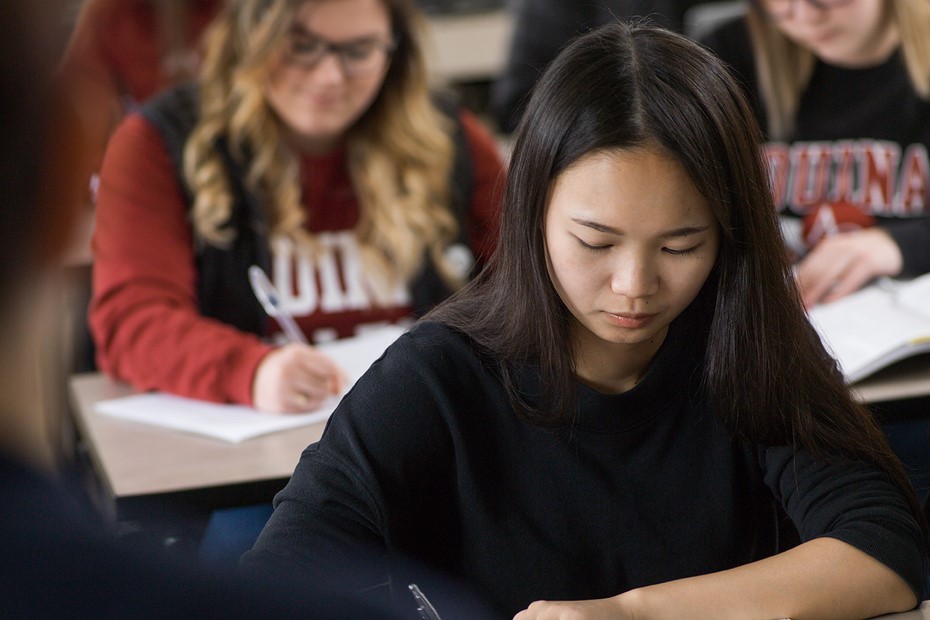 The English Department serves the students, campus, and community through the study of literature, writing, language, and theory. The Department prepares students for graduate programs and for careers in fields such as teaching, journalism, advertising, public relations, law, business, library science, professional writing, and editing for publications.
We hope to provide students with a broad knowledge of the history and development of literature in English, as well as to develop their reading, writing, speaking, critical and analytical skills to prepare them for graduate studies and careers. We also hope to instill in students an appreciation for literature as a means of understanding human experience.
Explore English at AQ
Career Preparation based on leadership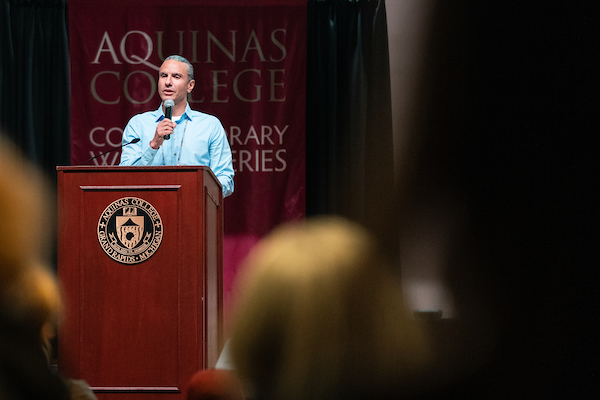 Each year, the Contemporary Writers Series brings celebrated writers conduct workshops on campus, including Nobel Laureate Seamus Heaney; author of The English Patient Michael Ondaatje; recipient of the National Book Award Jaimy Gordon; and popular performance poet Sarah Kay.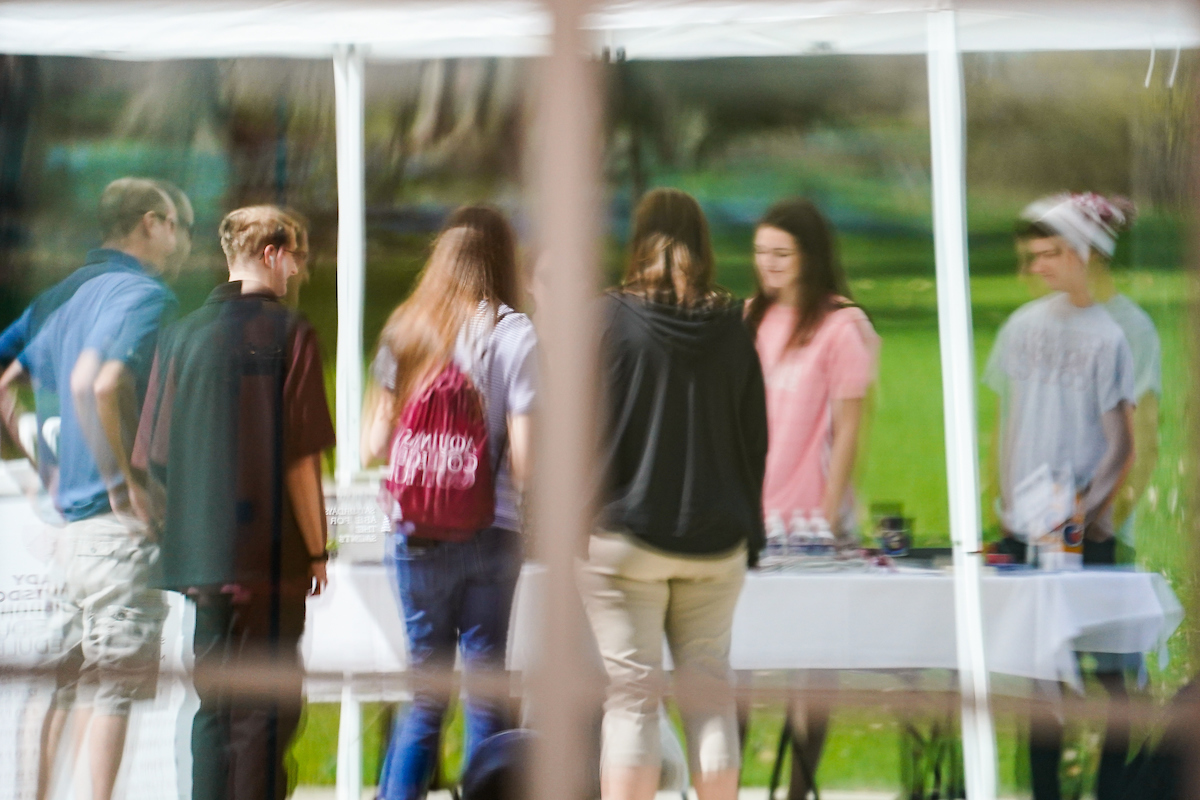 ACI serves as Aquinas College's Chapter of the Sigma Tau Delta national English honors society and seeks to uphold its mission to "confer distinction for high achievement in English language and literature," to "foster all aspects of the discipline of English, including literature, language and writing," to "exhibit high stands of academic excellence," and to "serve society by fostering literacy."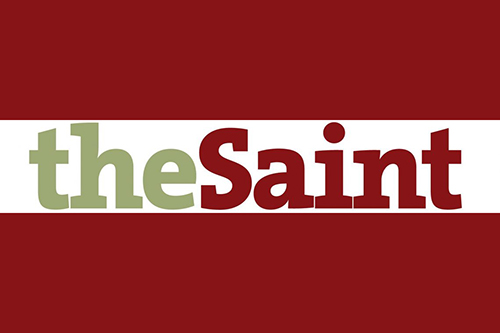 Students love Aquinas for its small classes, personal attention, access to faculty, and hands-on experiences.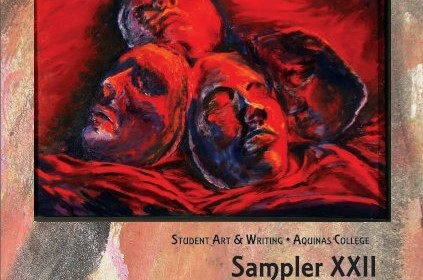 You can learn through volunteer activities and field trips to medical and research facilities.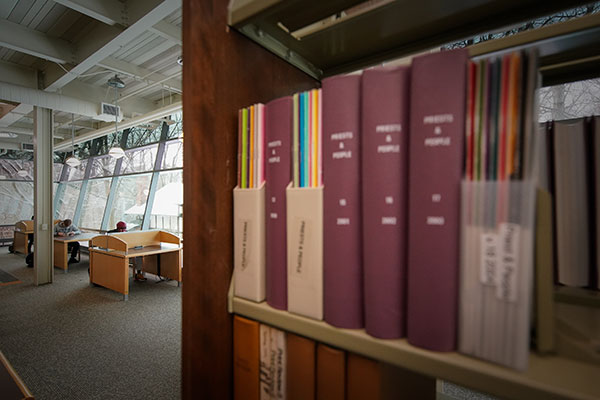 Student Research
Check out the current and past research that Aquinas students do with faculty to further the world's knowledge.
Read More about Student Research
IMAGINE THE POSSIBILITIES
Common Career Paths

Creative Writing

Fiction and nonfiction
Poetry, plays, screenplays, and scripts
Commercial writing (e.g. greeting cards, jingles)

Journalism:

Writing/Reporting
Podcast script writing
Editing
Critique

Professional writing

Copywriting and editing
Blogging
Speech writing
Column writing
Social media writing and management
Source: What Can I Do With This Major?
Occupational Employment and Wages - May 2022
Employment estimate and mean wage estimates for Writers and Authors:
| Employment | Mean hourly wage | Mean annual wage |
| --- | --- | --- |
| 54,010 | $44.02 | $91,560 |
Percentile wage estimates for this occupation:
| Percentile | 10% | 25% | 50% | 75% | 90% |
| --- | --- | --- | --- | --- | --- |
| Hourly Wage | $19.04 | $24.51 | $35.17 | $50.48 | $77.53 |
| Annual Wage | $39,610 | $50,980 | $73,150 | $105,000 | $161,260 |
For more information see: Bureau of Labor Statistics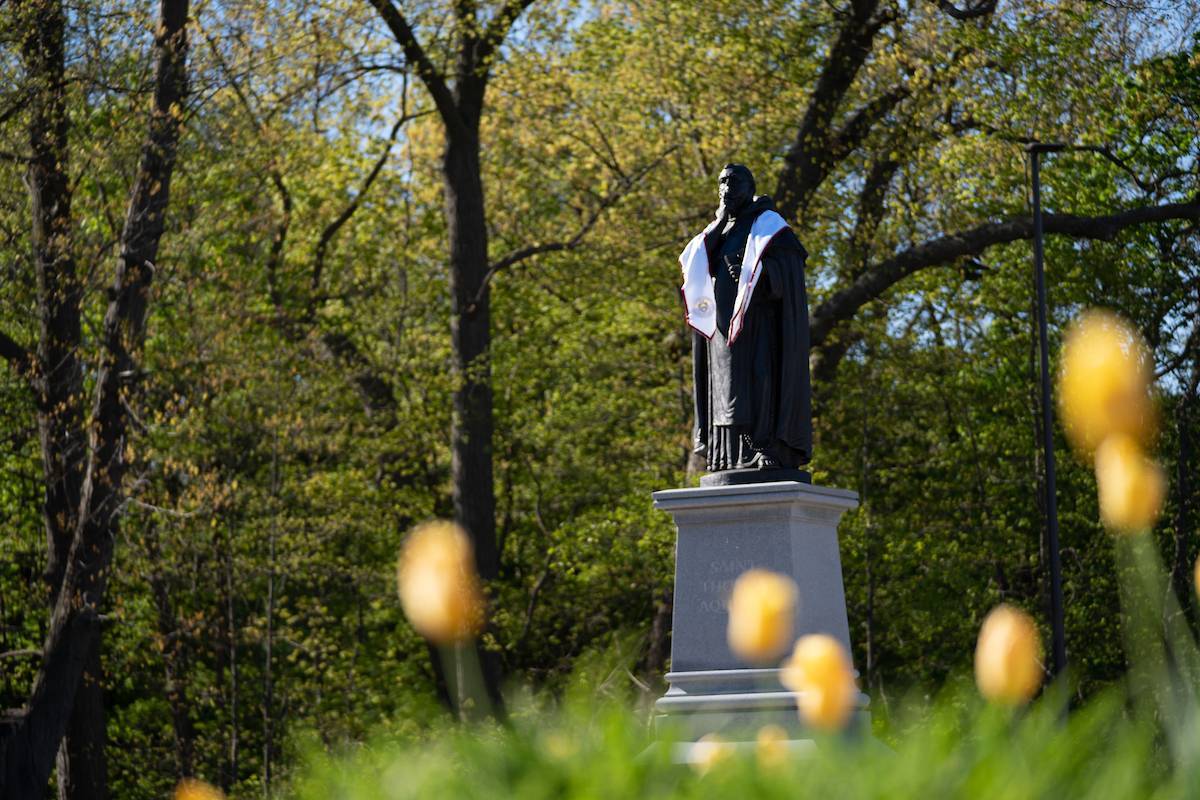 We have collected resources to help you create an effective graduate school application.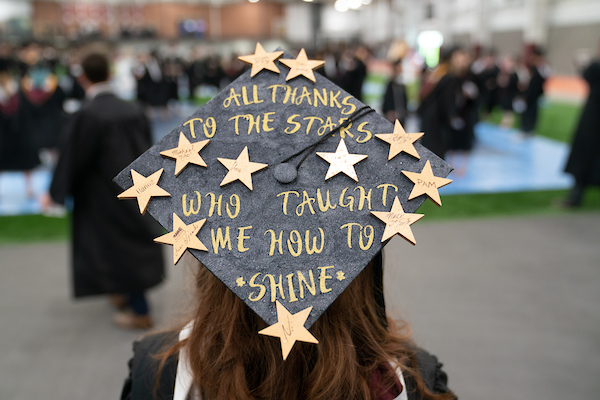 AQ grads are thankful for the small class sizes that allow them to form personal relationships with professors.