History at Aquinas College
Mission
The history club is a dynamic organization devoted to promoting historical literacy and to facilitating interaction between students and faculty. In short, we have fun while enhancing historical awareness. The activities of the history club are open to all Aquinas students, and you do not have to be a history major or minor to become an active member of the club. Involvement in the club is highly recommended for students pursuing careers in education or public history.
Activities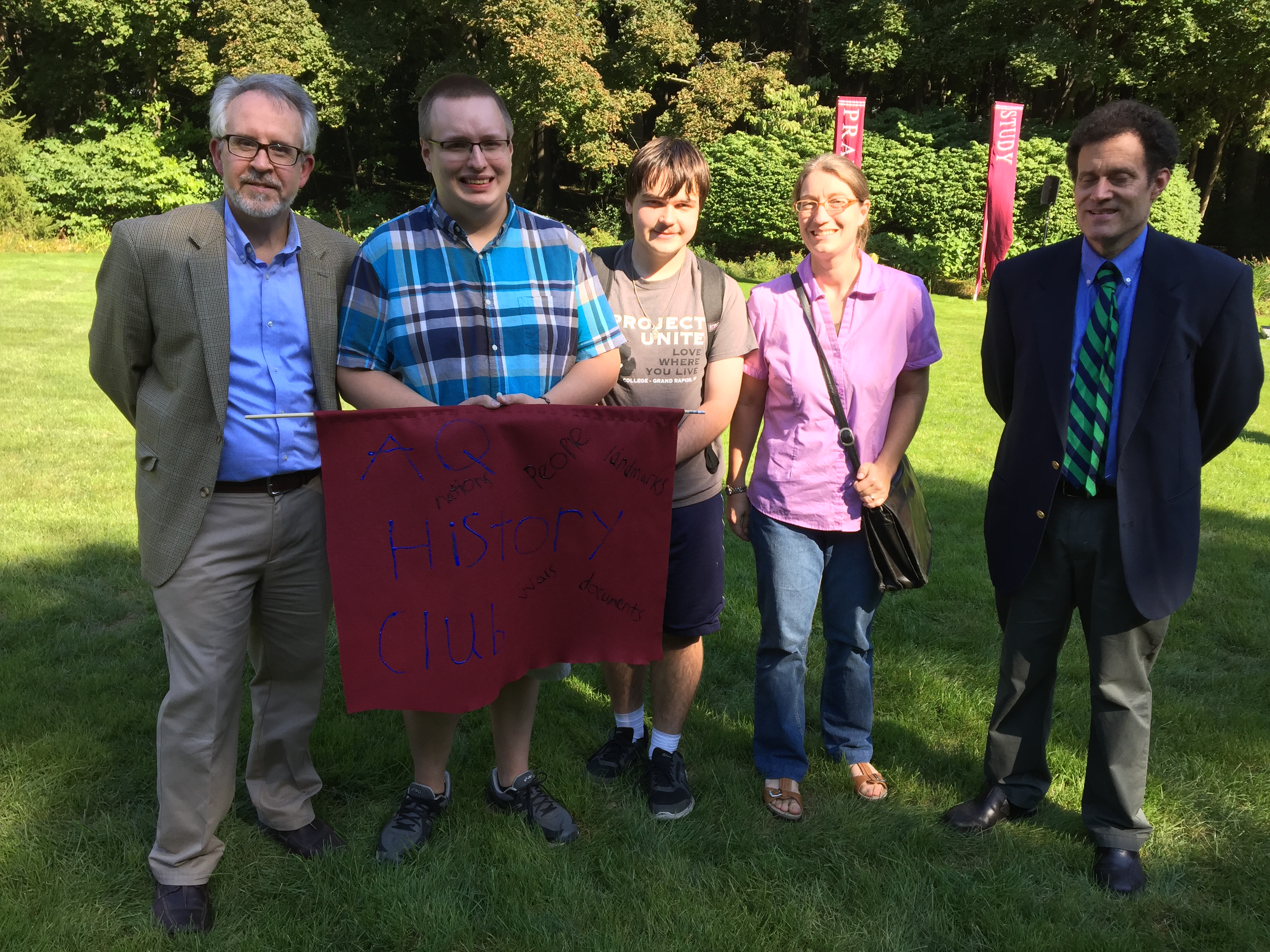 The history club also organizes downtown historian-led history walks and trips to local museums such as the Gerald R. Ford Presidential Museum in Grand Rapids. We often sponsor a longer trip in the spring semester such as to Chicago or Detroit. The club also holds information nights on graduate school and career nights for students interested in history related careers like archival and museum work.
One highlight of the year is our annual Monty Python & the Holy Grail party held every winter during St. Thomas Aquinas Week in which students and faculty act out favorite scenes from the classic movie.
Bulletin Board
Don't forget to keep an eye on the History Club portion of the History Department bulletin board in AB.
Faculty Advisor: Dr. Chad Gunnoe - gunnocha@aquinas.edu
Contact Dr. Gunnoe to learn more about upcoming history club events.