Rom 12:12 "Be joyful in hope, patient in affliction, faithful in prayer."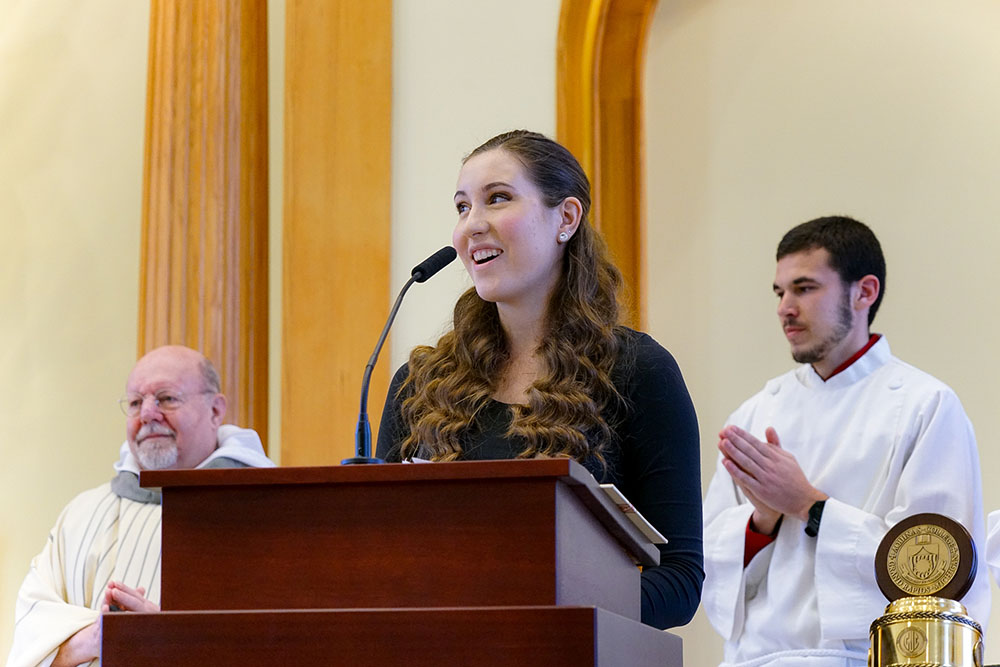 THE COMMUNITY OF SAINTS @ PRAYER
AQ Saints: Building Community, Serving, Studying, Praying
The Dominican pillar of Prayer invites us to support one another in our spiritual lives. All of us are sustained by companions on this journey. If there is a blessing we can celebrate, a burden we can help you carry, or a concern we can gently hold with you, please fill in the form provided or send it in care of Sr. Mary Ann Barrett, OP mb014@aquinas.edu.
---
Submit a Prayer Request